By
Phil
- 18 October 2017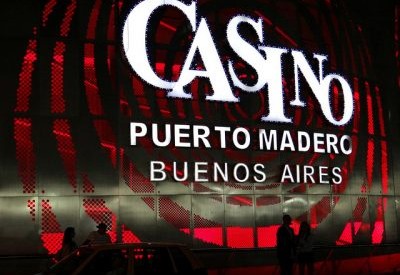 More than one operator will be allowed to run the newly licensed casinos in the province of Buenos Aires, according to local press reports.
Governor of the province of Buenos Aires María Eugenia Vidal has decided to tender nine of the 12 provincial gambling establishments currently in operation excluding the Trilenium Casino in Tigre, the casino de Sierra de la Ventana, and the casino in the Hotel Uthgra Sasso in Mar del Plata.
According to local news portal La Política Online, one of the primary goals of the new tender process is to ensure that a number of operators run gaming in the province. As a result, the government is working against the clock to ensure that the bidding process allows free competition in the sector.
An insider close to the government said: "The idea of closing the tender process in December is still in place. As a result those who are working on the bidding terms and conditions are hurrying in order to find a scheme that permits the opening up of gaming to several companies instead of just one."
The tender includes 2,600 slot machines that operate in almost every casino in the province of Buenos Aires. Both The Provincial Institute of Lotteries and Casinos (IPLyC) and The Legal and Technical Secretariat for the province are working together on the terms and conditions for the bidding process. The government is considering a fee of US$17,000 in order to take part in the bidding process. It is estimated that the licences could cost as much as US$100m in all: US$70m for the licence to run the slot machines while as much as US$30m could be invested in building improvements. In return, operators will be granted a fifteen-year licence, with an option to renew for five more.
Slot machines in the casinos, which are located in the centre of the province and along the coast, are currently run by Boldt which operates 2,600 slot machines in the province of Buenos Aires – home to 15.6m people. Vidal has decided to tender the casinos in the province before the end of the year. According to local sources, the government has been working for several months on a set of new terms and conditions, which are now in the last stage of review.
Related Stories