By
Phil
- 30 April 2018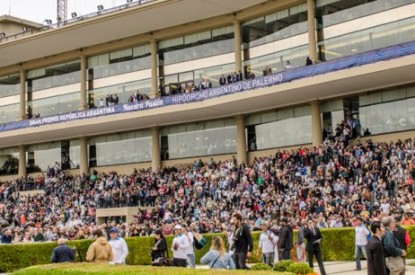 From May 2021 the horse racing industry in Buenos Aires will no longer receive any state subsidies.
The government of Buenos Aires will begin phasing out the subsidies starting next December according to a new law, which has been submitted to the Senate of the Province of Buenos Aires. The new law indicates that "given the time elapsed since its entry into force, there is a need to adapt and modernise the regulations governing the activity, adjusting it to the current situation and its problems."
The law revises article 29 of Law 13,253 that earmarks the subsidy to the horse racing industry and sets out a proposal for a new horse racing law. The law proposes that government funds will be earmarked for other government projects and that the activity should be able to generate sufficient funds on its own by providing racing content from local track for simulcast horse-wagering abroad as well as other measures. There are five racetracks in the Province, which all receive annual subsidies: San Isidro ($410m), La Plata ($410m), Azul ($25m), Tandil ($ 25m) and Dolores ($18m).
The project contains 34 articles, the most controversial of which is article 29, which will eventually reduce subsidies to zero. Meanwhile, state subsidies will be used in order to improve prize funds and improve infrastructure, technology and commercial development at the tracks. The subsidies to trade associations and institutions will only be granted to deal with specific situations that call for government help. The law also proposes tax breaks for the entire horse race betting sales network in the province and the imposition of registration fees for a number of key horse racing events throughout the year.
In February 2017, Governor of the province of Buenos Aires María Eugenia Vidal announced that she would cut subsidies to horse racing tracks completely. For more than ten years, the province of Buenos Aires has subsidised the activity of racetracks and subsidised different trade associations. It is predicted that the law will cause considerable controversy as it is debated in the Senate and could well be transferred to the local courts for further discussion.
Related Stories