By
Lewis
- 6 June 2017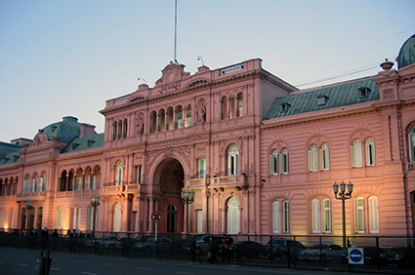 President of the The Provincial Institute of Lotteries and Casinos of Misiones (IPLyC) Eduardo Torres has questioned the National Lottery's decision to close online betting portal MisionBet. Talking to press Torres accused the National Lottery of failing to act in the face of the proliferation of online gaming and said that he is now considering denouncing the National Lottery.
"We were in mediation talks with the National Lottery, there was a willingness to follow the path of dialogue when a prosecutor acted in this way and took us by surprise and also caused a lot of confusion, as if this were illegal gambling, when it is inconceivable to think that a state lottery would handle an illegal game. For twenty or thirty bets made in Buenos Aires, we are the delinquents when there are hundreds of clandestine pages," he said.
Torres said they would continue to seek a solution through dialogue, but warned that the IPLyC could denounce the National Lottery and make a criminal complaint as the National Lottery does not have the right to interfere in the running of locally run provincial lotteries.
Torres complained that offshore gaming companies offering their services in Buenos Aires are commonplace. "What is surprising is that the prosecutor Lapadú, never acted when long ago we sent the list of pages of online games that can used to make a bet from Buenos Aires and he never acted. On FOX Sport you can see PokerStars advertising, but the prosecutor Lapadú does not see it. They are billions of pesos that leave Buenos Aires via these types of pages that do not contribute one peso, yet they act against the only page and that is (run by) a state lottery," he said.
Last week Buenos Aires prosecutor Martín Lapadú ordered that misionbet.com.ar, an online gaming site which is based in the province of Misiones, be closed arguing that it operated in contravention of local gaming laws. The site offered sports betting, online casino games and poker. A total of $460m pesos was embargoed in the bank accounts belonging to those responsible for the site and the funds could be forfeit according to local sources.
Related Stories