By
Phil
- 4 August 2017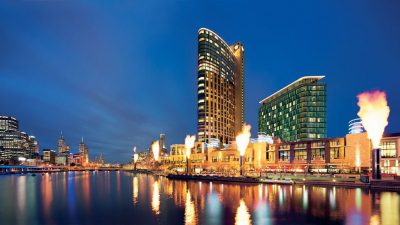 Having stopped marketing to Chinese high-rollers, Australian casino group Crown Resorts saw its VIP turnover fall by 49 per cent.
In a disastrous year, which saw 19 members of staff arrested last October in China for illegal marketing to potential players, Crown has pulled out of planned projects in Las Vegas and exited its JVP with Melco Resorts in Macau.
Normalised net profit before one-off items was A$343.1m, down 15.5 per cent although the sale of its assets in Macau saw profits rise by 96.7 per cent.
When asked to comment on the connection between the arrests in China and the fall in VIP gambling, Crown CEO John Alexander said: "We don't intend to make any more comments about China."
Normalised EBITDA from Crown Melbourne was $588.8m, down 12.5 per cent on last year's figures. Reported EBITDA for the period was $570.6m, down 14 per cent. The reported EBITDA result takes into account an unfavourable variance from the theoretical VIP program play result which had a negative EBITDA impact of $18.2m.
Normalised EBITDA from Crown Perth was $244.8m, down 5.8 per cent from last year. Reported EBITDA for the period was $257.3m down 10 per cent.
Revenue from VIP gamblers accounted for 17 per cent of Crown's total GGR, down from 27 per cent last year.
The Executive Chairman of Crown, Mr John Alexander, said: "Crown's Australian operations' full year result reflected difficult trading conditions. Total normalised revenue across Crown's Australian resorts declined by 12.7 per cent. This decline was due primarily to the reduction in VIP program play revenue in Australia, which was down 48.9 per cent on the prior comparable period. Main floor gaming revenue also decreased by 1.4 per cent with Melbourne flat and softness in Perth."
"The Group result also includes a net gain from the sale of Crown's interest in MRE of approximately $1.7bn, which is reported as a significant item," Mr Alexander said.
EBITDA from Crown's wagering and online social gaming operations was $14.8m, compared to a loss of $5.4m in the pcp. Crown's wagering and online social gaming operations include CrownBet, Betfair Australasia and DGN Games, a 70% owned, online social gaming business based in Austin, Texas.
Related Stories