By
Lewis
- 18 May 2018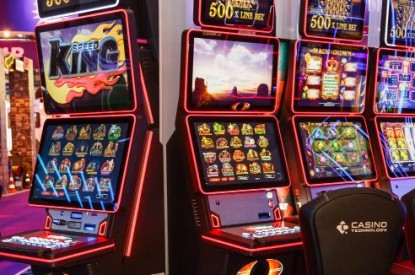 Shortly after completing a multitude of successful installations in Southeast Asia, Casino Technology has agreed further commitments for another series of placements in the region.
Milo Borissov, Founder, President and CEO of Casino Technology commented: "We have witnessed a fabulous response by players to the EZ Modulo slot machines in the Southeast Asian market and due to the excellent performance of the slots, there are many commitments made for further installations in the upcoming months."
The modular and contemporary EZ Modulo with Speed King game suite have shown excellent results in Cambodian locations in recent months," stated Elena Shaterova, Global Sales Director at Casino Technology. "Soon Speed King will be released for Philippine operators, and we are anticipating a very positive response. The game suite will also be available in configurations for single games too."
Casino Technology has confirmed installations of the Gamopolis Speedway suite with T3 slot machines into the Asian market. Intended to cover preferences of those who favour slant top machines, is the bestseller and Tangra slot machine, which has secured placements in locations across Cambodia.
Related Stories