By
Phil
- 2 February 2018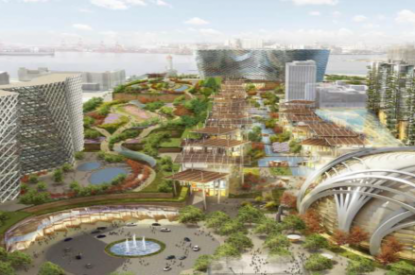 Japan's future casino industry, which should be worth between US$3bn and US$9bn a year in gross gaming revenue, won't impact Macau but more likely integrated resorts in Russia and Korea.
Analytical group Fitch has made the predictions of up to US$9bn annually depending on the number of casinos allowed.
Fitch said: "We expect cannibalisation to be more regional in nature. Japan's integrated resorts will have a more material negative impact on casinos in Korea and Vladivostok while the expansions in Philippines and Malaysia appear to have a bigger impact on Singapore than Macau. We expect Macau's market to be more driven by the macro-economic conditions and secondarily by the expansion of amenities and infrastructure in and around Macau. Expansion of APAC gaming outside Macau will not have a material negative impact on Macau but might be a mild headwind for Macau's gaming growth, especially at the high-end of the market."
Growth in Macau's gaming revenues in January was at its biggest in four years. GGR hit MOP$26.26bn in January, marking a 36.4 per cent increase over January 2017. This was the largest year-on-year growth since February 2014.
Morgan Stanley said January's VIP sector expanded by 46 per cent in January with mass gaming up 28 per cent year-on-year.
"We believe the strong GGR in Jan was driven by both visitation (Christmas and New Year visitors) and spending per capita, according to our recent channel check with operators and junkets," Morgan Stanley said
Despite January's figures, Fitch believes that Macau's casino sector will slow in 2018, with growth dropping from 19 per cent in 2017 to around 11 per cent this year.
Fitch believes that Sands is best positioned to take advantage of the shiuft towards mass gaming due to its exposure on Cotai.
Fitch said: "Mass as a whole will comprise nearly half of total GGR, up from roughly a third during the market's prior peak. This is a positive for the market as the mass segment is more stable and remains underpenetrated in the Asia-Pacific region. In the longer term, as the center of gravity shifts to Cotai and Macau becomes more mass-market oriented, Fitch believes that Las Vegas Sands, with heavy exposure to Cotai, is best positioned for long-term growth. LVS' upgrade of Parisian's hotel product, build out of Four Seasons and St Regis suites and US$1.1bn conversion of Sands Cotai Central into the Londoner support this view."
Related Stories