By
Phil
- 11 June 2018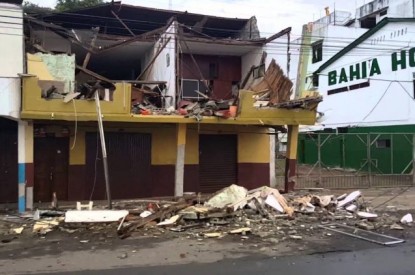 The group "Together for a Better Sucre," a local group of citizens which is pushing forward plans to allow for the opening of casinos and other types of gaming in the city of Bahía de Caráquez, has delivered 6,634 signatures that would guarantee a referendum on whether to allow casinos and other types of gambling.
The delivery of another two thousand signatures that support the referendum are expected to arrive shortly at the National Electoral Council of Ecuador (CNE).
The CNE decided to approve the creation of a popular consultation on gaming on April 24. The CNE delivered the forms giving a total of 180 days for the collection of 10 percent of signatures of those on the electoral roll. This would mean that around 4 thousand signatures are needed in order for the referendum to go ahead. The consultation could be held before or on regional elections scheduled to take place on 24th March 2019.
Gaming would be used as a way to generate much needed revenue after the city in Ecuador's Manabí province was hit by a 7.8 magnitude earthquake in April 16, 2016. In all of Ecuador the quake left at least 660 people dead, with a further 30,200 displaced and 720,000 left in need of humanitarian assistance. More than 9,700 buildings were reported damaged or destroyed.
If approved it would mean that Bahia de Caráquez, which is part of the administrative division of the canton of Sucre, would be the only place in the country where any type of gambling is allowed. In September 2010 then President of Ecuador Rafael Correa announced that his government was seeking to ban casinos. Claiming that casinos in Ecuador had become hotbeds of corruption and money laundering Correa decided to put the question before the Ecuadorian people as part of a referendum. If the Ecuadorian people agreed with the President's views on the issue then all of the fifty-five casinos and bingo halls in Ecuador would be closed down. Almost four million Ecuadorians (47.7 per cent of the voters) voted that that they were in favour of such a move meaning an effective end to the gaming industry overnight.
Under previous legislation, casinos operating in Ecuador had to offer—in addition to slots—at least four different types of table gaming in five-star hotels and two to three types of table gaming in three- and four-star hotels, respectively. This was then changed in 2008 when the "Regulation of Casinos in the Tourism Law" was approved by Correa. According to article 5 of this act casinos could in the future only be part of a "hotel de lujo" meaning in a five star hotel located in a tourist hot spot.
Related Stories