By
Phil
- 19 June 2017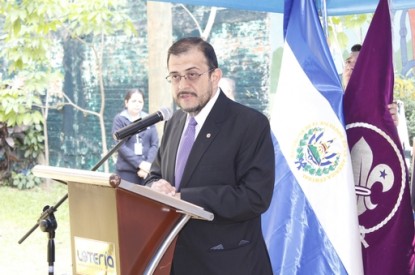 The President of the national lottery operator in El Salvador says new gaming laws are needed urgently. According to the government official unregulated gaming not only leads to an increased risk of money laundering but it also means that the government is not reaping the tax benefits from a well regulated industry.
Rogelio Fonseca the President of the La Lotería Nacional de Beneficencia de El Salvador (LNB) told local press that gaming currently generates around US$8m a day.
"It's a lot of money, nobody regulates them and they have other problems because they can't have bank accounts," Fonseca said. "Not being able to open bank accounts because they are unregulated forces them to keep the money under the mattress and that lends itself to money laundering. These are things we want to control," said Fonseca.
According to Fonseca's estimations in just one year casinos, lotteries and other gaming businesses in El Salvador generate as much as US$2bn.
Currently local mayors grant licences to casinos and there is no national entity which is in control of monitoring the industry. A new bill, which is currently in development, would place every aspect of the industry under the control of a newly established gaming board Fonesca said. The (LNB) is working alongside a number of government departments on the new gaming bill.
The LNB has already created a draft of the new law which will be put forward for consideration to the government later this month. It is believed that the lottery will retain its current organisational structure but will come under the supervision of the new board as would all other types of gaming helping generate additional income which would be used for social welfare programmes. Further details of the bill will be announced later on this week as the LNB hosts "The Big Bet on Social Development" seminary in San Salvador where members of CIBELAE (Corporation Iberoamericana de Loterías y Apuestas del Estado) will also be in attendance.
Related Stories