By
Phil
- 17 July 2017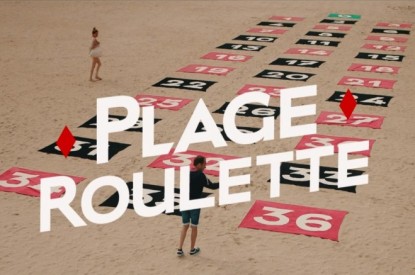 French casino group Lucien Barrière is launching an advertising campaign from the beach this summer aimed at holidaymakers who are staying near the group's casinos.
Known as Plage Roulette. the advertising concept is social and experiential, and aims to develop brand awareness and create traffic and animation in its establishments: a first in the world of casinos.
Brought to life by the MKTG agency, Plage Roulette is part of Barrière's strategy to reinforce its roots in the world of entertainment with a strong and innovative concept, based on the promise Barrière Casinos change the course of your summer.
The promotion targets holidaymakers, especially the 25 to 35 year old sector, while valuing loyal customers who are members of the loyalty program Carré VIP Barrière.
A spokesperson said: "Plage Roulette will be deployed from July 14 to August 15, 2017 in the 18 coastal casinos of the group and will be seen digitally on Youtube, Facebook and across mobile with a commercial film, an Instagram contest, a CRM activation, a street marketing campaign and finally an animation instore that will allow the vacationers to experience the movie every Saturday night in casinos.
As it looks to market itself to a younger customer, Barrière recently launched digital blackjack at ten of its casinos in Bordeaux, Cannes, Deauville, Enghien les Bains, La Baule, Megève, Niederbronn, Ribeauvillé, Toulouse, Trouville.
The casino in Deauville now boasts 61 electronic gaming stations, making it the largest digital offering in Normandy. Casino Barrière Trouville now has 19 electronic terminals offering Black Jack and English Roulette.
Related Stories