By
Phil
- 9 September 2015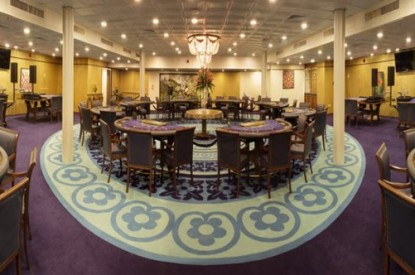 The Bombay High Court wants the Maharashtra state government to explain whether casinos are actually legal in Mumbai following the discovery of casino legislation enacted 40 years ago.
The hidden legislation was discovered by a student at West Bengal National University of Juridical Sciences, who uncovered the Maharashtra Casinos (Control & Tax) Act, approved by the state government in 1976. The only legislation before this was the Bombay Prevention of Gambling Act 1887 that banned all gambling except lotteries and horse racing.
The High Court has given the government one month to clear up its stance after a Public Interest Litigation was filed. The High Court said: "We direct the state government to decide within reasonable time on the issue of implementation of Maharashtra Casinos (Casino and Tax) Act 1976, particularly since the legislation was enacted almost 40 years ago."
Mumbai is the capital of Maharashtra, a state of 112m people.
In India, only the states of Goa, Daman and Sikkim state actually allow casinos.
Following two recent closures, Goa now has nine land-based casinos and four floating casinos on the Mandovi River. Casino Pearl at the Bogmallo Beach Resort in Bogmallo and Grand 7 Casino at O Hotel in Candolim both closed recently due to the expiration of their five-star category certificates.
Indian operator Delta Corp has opened its Deltin Resort in the district of Daman on the Arabian Sea coast.
Casino Mahjong, meanwhile was opened in Sikkim, a unique hill resort in northeast India, by Orissa-based Mayfair Hotels & Resorts.
Union Gaming states that India generates around $10bn a year in legal and illegal gross gaming revenue. Analysts there believe that Nepal could become a huge casino destination. The landlocked Federal Democratic Republic of Nepal is the closest place for many people from India to gamble.
Having closed all ten of its casinos last year due to tax evasion, the Nepal government has allowed Silver Heritage based in Hong Kong to open the Millionaire's Club and Casino at Shangri-La Hotel in Kathmandu and is planning to open further casinos along the Nepal-India border via its Tiger Palace brand.
Union Gaming analyst Grant Govertsen said: "While not on the radar screen of most investors or casino developers, there are some who are betting on Nepal's proximity to India, along with the economic growth of India and the general lack of casino-style gaming in India, as an attractive investment opportunity that could yield outsized returns for early movers. 2015 data will show a notable decline in visitation [to Nepal] due to the major earthquake in April, which has impaired inbound travel.
"We would highlight that there are more than 300 million persons living in the three Indian states immediately adjacent to Nepal and approximately 400 million when including the state of West Bengal," he added. "Granted, like most of India the majority are too poor to be considered target customers, but this still leaves many millions of individuals who are, indeed, potential casino customers.
"Like China, India, for the most part, does not have onshore casino gaming, which presents an opportunity for casinos in bordering countries – like Nepal – to capitalise on continued wealth generation," Mr Govertsen added. "India likely has at least a couple of hundred million individuals who are wealthy enough to participate in casino gambling at some level."
Related Stories