By
Phil
- 10 October 2017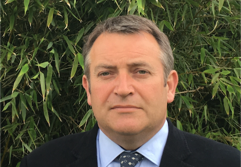 Euromat will hold its next Executive Committee meeting at the ENADA Show in Rome on October 18. The association plans to co-host a drinks reception with its Italian member SAPAR. The move is part of Jason Frost's campaign to bring Euromat closer to the members that it represents.
Mr. Frost said: "It's really important for Euromat to get out into the marketplace and talk to the businesses that it's there to serve. Members want to know who is representing them and for Euromat it makes the association so much more credible if it is in touch with the daily challenges faced by companies throughout the supply chain.
"Rome and the ENADA show is a great place to start. From a regulatory point of view Italy has been a challenging market for a number of years and so never has organised industry representation been more valuable."
After Rome, Euromat plans to move its Executive Committee meeting to London (February 5 2018) where a networking reception for the great and the good of the industry will be organised at the iconic Hippodrome Casino in London's Leicester Square.
Related Stories