By
Phil
- 14 June 2018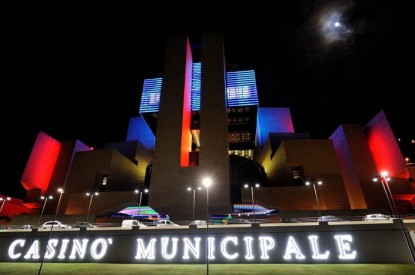 Key executives at Casino Campione d'Italia and the commune who owns it are being investigated by the Como Public Prosecutor with regards to a loan that the casino took out in December and what it has called 'preferential management' of money.
The casino, located on the shores of Lake Lugano, applied for bankruptcy in December with mounting debts of CHF30m and unpaid taxes.
An investigation has now been launched into Mayor Roberto Salmoiraghi and Casino Director Marco Ambrosini. In December, after the opening of the bankruptcy procedure, the casino asked and obtained from the bank an extension to its credit lines for €2.8m. Of these funds, €300,000 were used to pay an instalment of the mortgage on the property, with some being turned over to the City who used it to pay salaries to employees. The prosecution said these payments were 'preferential' and worked against the other creditors of the casino. Municipal employees in the Italian enclave have not received their salary for four months.
An acting administrator is believed to have been appointed to take care of the casino's finances.
A casino spokesperson said: "The Casinò di Campione is a healthy company, still capable of providing customers with a transparent, competent service and guarantee of legality. We are open, operational and we have not failed."
Mayor Roberto Salmoiraghi added: "We will rise like a phoenix from the ashes."
Related Stories