By
Phil
- 21 April 2017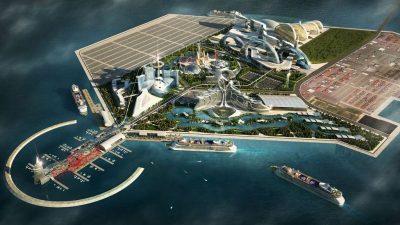 Creating a Japanese version of the Las Vegas or Cotai Strip would maximise the economic benefits of a tourist magnet that could see Japan take on gaming's leading lights of Las Vegas, Macau and Singapore.
Global Market Advisors said that clustering three casino properties on Osaka's Yumeshima Island, creating an 'Osaka Strip' tourism destination could generate an estimated US$10.9bn in gaming revenue by 2025.
The findings were delivered in the executive summary of a white paper conducted by Global Market Advisors.
In it, Steve Gallaway, Managing Partner for Global Market Advisors, said: "Developing the Osaka site, with multiple operators on the 'Osaka Strip,' would create critical mass and a true tourist destination. This would compete with Las Vegas, Macau, and Singapore in generating nearly $11bn from that district alone," said.
An Osaka Strip developed alongside domestic-focused properties in Tokyo, Sasebo, Sendai, Yokohama and Hokkaido would generate a market value of twice that amount.
"Japan has the potential to be one of the largest gaming markets in the world, generating up to $24.2bn at six different locations by 2030," said Mr. Gallaway.
Brendan Bussmann, Director of Government Affairs with Global Market Advisors, added: "As the National Diet continues to evaluate the best structure for integrated resorts in Japan, it needs to consider the strong regulatory atmosphere that should be established. The Diet needs to balance that regulatory structure with the desire of an operator to build an iconic facility that is representative of a specific site to maximize gaming and non-gaming revenue. I think operators going in there need to say 'Who can I partner with that's going to help me understand this market? I may understand the gaming industry, but I don't necessarily understand Japan. One of the things that will make or break it for an operator is what their record is on responsible gaming. That is probably their biggest concern."
Related Stories