By
Phil
- 8 March 2018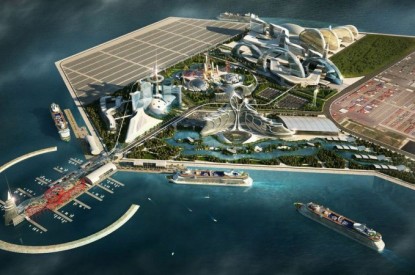 One of Japan's political parties, Komeito, the junior coalition partner to the ruling Liberal Democratic Party, wants to limit the the number of casino licenses in the country to three.
The Head of Komeit's casino panel Kiyohiko Toyama said more licenses could be awarded once the success of the three integrated resorts had been assessed.
Speaking to Bloomberg, he said: "For Komeito, I think it will be extremely hard to go higher than three. If it goes well we could increase it a bit. Komeito is not saying three should be the limit forever, but let's try three to start with."
The Liberal Democratic Party is believed to favour five casino licenses with Osaka currently in pole postion to become the big city resort. Localities such as Tomakomai in Hokkaido, Nagasaki and Wakayama have also lodged their interest whilst the casino potential of Tokyo, Yokohama and Okinawa could need to overcome hurdles with local politicians.
A poll held March 3 to 4 by Kyodo news suggests that the Japanese public has not been gripped by the concept of casinos entering their culture with 65.1 per cent voting against casino introduction and 26.6 per cent saying they were in favour.
Legislators have been looking to limit casino visitation to around 10 visits per month with a maximum of three per week and an entry fee for locals of ¥2k (US$18.50).
Japanese nationals and foreigners living in Japan would be subject to the limitations with casinos using biometrics and facial recognition technology.
A size limit has also been set on the casino at 15,000 square meters with the facilities not allowed to exceed three per cent of the land space of an integrated resort with the gaming floor likely to only take up three per cent of the overall footprint.
The proposed tax rate would start at 30 per cent for operators with annual revenue of up to ¥300bn (US$2.8bn), increasing to 40 per cent for revenue between ¥300bn and ¥400bn (US$3.7bn) and to 50 per cent for revenue between ¥400bn and ¥500bn (US$4.7bn).
The IR Implementation Bill is expected to be presented during the June 2018 ordinary Diet session.
Related Stories