By
Phil
- 5 February 2018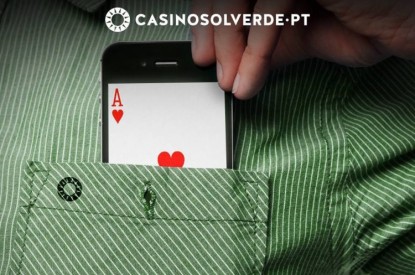 The Portuguese Gambling Regulatory Authority (SRIJ) has passed a resolution authorising shared poker liquidity.
The regulation approving the technical requirements was sent on Friday (February 2) for publication in the Official Journal and entered into force the day after it was published. According to the official press release, "Through this system, it is now possible for poker games to benefit from shared liquidity. For players and operators, this enables all the control and reporting guarantees required for a secure and responsible gambling experience."
The SRIJ added that, "Once in force all licensed online poker operators can also offer tables and tournaments involving players from the countries that signed the agreement for shared online poker liquidity (Portugal, Spain, France and Italy), as long as those operators comply with the requirements defined by each one of these countries."
The news comes as the legal framework for online gambling is now under reassessment as well. The reassessment comes two years after the first license was issued by the gambling regulator and the SRIJ has until the end of May 2018 to submit a report on the state of the industry to the Ministry of Tourism.
According to the SRIJ, "It is our understanding that this procedure shall be enriched by opinions of all the stakeholders. Therefore, we are requesting written contributions to ensure the holistic, informed and transparent nature of this process."
Online gaming legislation has come under harsh critisism in the past. In December last year a Euro group Consulting report commissioned by the Remote Gambling Association (RGA) estimated that 68 per cent of the Portuguese gambling online gamble via operators that are not licensed in the country.
The report demonstrates that the Portuguese legislation has not achieved one of its key objectives, namely reducing the unregulated offer, and the RGA believes that a more sensible licensing regime along with a workable taxation system based on Gross Gaming Revenue (GGR) for all online products would bring the best possible outcome for consumers, the industry and the Government.
Related Stories