By
Phil
- 27 January 2014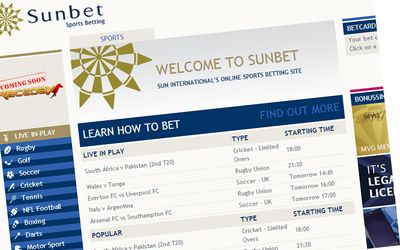 South African legislators are making moves towards legalising online gaming with a new bill looking to revoke the 2008 National Gambling Act being presented to South Africa's parliament.
Currently only sports betting is allowed online but a new bill put forward by South African MP Geordin Hill-Lewis wants to allow online gambling for casino games too.
It is estimated that if the bill is passed, licenses will still not be issued for around 18 months.
The bill would see licensing controlled by national and provincial governments with applicants having to apply through one of South Africa's ten provinces. Companies with existing licences to offer sport betting online would need to apply for a remote gambling licence to continue to offer sports betting.
Sportingbet SA managing director Tyrone Dubbin said: "With this regulation, we can look to satisfy consumer demand and offer our customers a full suite of gambling products in a safe and secure online environment that abides to local regulatory controls and consumer protections."
Sportsbetting and horseracing accounted for the second largest category behind casinos in a breakdown of South Africa's gambling revenue in 2013 accounting for R2.6bn of the total. With 38 out of a possible 40 casinos already licensed in South Africa, the gaming market is relatively saturated. Having identified online
sports betting as a fast‐growing sector within the gaming industry, Sun International recently launched its new sports betting platform; Sunbet.
After researching alternative gaming opportunities, it acquired Powerbet Gaming which owned and operated Voltbet.com. The company has now rebranded and re‐launched the site and it will be widely marketing this new form of entertainment to sports‐mad South Africans.
Related Stories