By
Phil
- 8 August 2017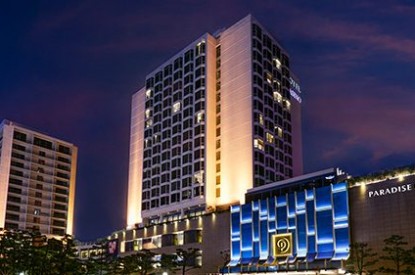 Political tensions between China and Korea have seen Paradise Co, South Korea's biggest casino operator, post a fall in second quarter revenue despite the opening its spectacular, newest casino resort Paradise City.
The Korean operator had hoped for big things from its latest casino which opened in April at Yeongjong Island close to Incheon International Airport in South Korea. Its dependence on foreign business saw it hit hard by the fall out with China. The operator blamed the fall on dwindling numbers of Chinese VIPs falling the political fallout between China and Korea as well as a losing streak in its VIP sector.
Its opening came at a difficult time with China, which accounted for just under half of South Korea's 17.2m foreign last year, imposing a travel ban on its citizens travelling to Korea in groups although individuals will still be able to travel. That political fallout has followed the positioning of a US-supplied missile system on South Korean soil, put in place to counter North Korea's missiles. Known as Terminal High Altitude Area Defence (THAAD), its timing could not have been worse for the casino's debut.
The number of Chinese tourists going to Korea fell 41 per cent year-on-year in the first six months of 2017 with table gaming particularly impacted at Paradise's casinos.
Table gaming fell $1.06bn from $994m in the second quarter with Chinese VIP customers making up 34.8 per cent of drop down from 50.6 per cent last year.
Overall revenues for the period fell by 26 per cent to US$124.3m in the second quarter, with Gross Gaming Revenues by 31.1 per cent to US$102.05m.
The company's operating loss came in at US$24.24m in April to July 2017 period down from $29.31m for the corresponding quarter last year.
In the second quarter of 2016, Chinese VIPs had accounted for 50.6 percent of the total table drop in that period.
Paradise operates the Walkerhill casino in Seoul, Jeju Grand and Jeju Lotte on Jeju Island, Busan Casino in the south and Paradise City in Incheon.
Related Stories