By
Phil
- 15 June 2017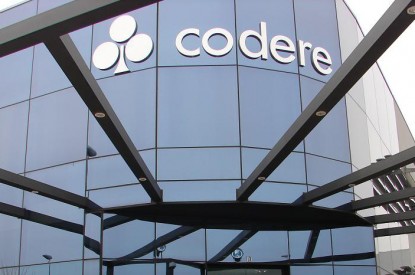 The University of Carlos III Madrid and the Codere foundation have presented their Annual Report on Gambling in Spain.
The eighth edition of the report was presented at the Casino Gran Vía de Madrid, and was compiled via the University's Institute for Policy and Governance (IPOLGOB). Professor of Sociology at the University Gómez José Antonio Gómez Yáñez presented the report alongside Professor Emeritus of Political Science and Administration and member of IPOLGOB, Ignacio Cases Méndez alongside Director of the Codere Foundation Germán Gusano.
According to the report the percentage of people who do not gamble in Spain remains quite similar to last year and stands at between 16 per cent and 18 per cent. However there is a growing number of players who play with some frequency, especially once a week (21.4 per cent compared to 18. 9 per cent in 2015) or once a month (6.9 per cent compared to 3.6 per cent in 2015).
According to Gómez Yáñez participation in lotteries amongst those over eighteen is high and stands at 75.9 per cent for the Christmas Lottery. It is also high for the El Niño lottery another special once yearly draw lottery which stands at 47.5 per cent. Overall player participation in state run lotteries rose this year while player participation in the ONCE (a lottery in aid of the blind) declined.
Casinos made up 6.8 per cent of players (those aged between 18 and 75) in 2016, or around 2.3 million people. Meanwhile bingo showed a slight growth, reaching 9 per cent, compared to 8.2 per cent in 2015. Casinos and bingo halls meanwhile are attracting a younger clientele who were visiting casinos as an alterative entertainment option, the report found.
Gaming was on the rise in particular in Madrid, Valencia and Murcia, due to the increased number of gaming venues located in those locations over the last two years and in 2016, 5.4 per cent of the population aged between 18 and 75 years visited a gambling hall at some point. Sports betting is also seeing a rise in popularity. The study found that 5.1 per cent of the adult population (around 1.8 million people) gambled on sports in 2016 compared to 3.8 per cent in 2015.
When it came to online gaming in 2016 the number of players increased by around 100,000 people. Active online players (players who had participated in online gaming at some point in 2016) are estimated to have stood at 1.38 million – 3.6 per cent of the population who are aged between 18 and 75 years old. This is compared to 985,333 registered users in 2015.
The report also provided some insight into player demographics. In Spain the online player is mostly male (83.3 per cent) and 86.8 per cent of online players are aged less than 45 years old. The majority of online players come from middle to high income background. Online sport betting grew fastest while online poker recorded the slowest growth.
Related Stories