By
Phil
- 15 September 2017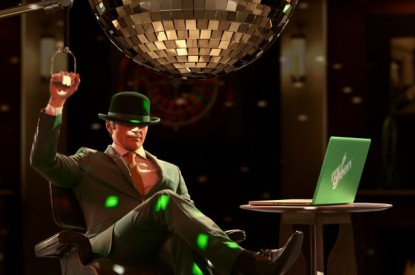 Bettorlogic has helped build Mr Green's new Sportsbook 2.0 using its analytical and modelling insight to provide an unmatched customer experience.
The innovative sportsbook product development was completed seamlessly through the Kambi API for a far more responsive integration. Mr Green's customers will benefit from bespoke betting experiences tailored to individual choices under a 'Bet Assist' brand.
Users are to be presented with reasons to bet on Football, Tennis and other major sporting events. Whether before the match or in-play, bettors will be given numerous reasons to place bets, Mr Green's Sportsbook now offers over 15,000 prompts on a weekly basis.
The Football Combi Spin feature, developed in conjunction with Bettorlogic, delivers an entertaining experience for players by allowing them to set their odds, choose to add, lock and spin to find their preferred selections that will generate a big priced return.
This same mechanic will be rolled out for varying gaming territories in order to deliver a localised offering to meet customer demands.
Future development in the coming months will enable Bettorlogic to focus on customer betting history to create a Mr Green content experience designed to provide higher engagement as well as assist the CRM and Marketing team.
Bettorlogic CEO Andrew Dagnall commented: "Bettorlogic are very grateful that Mr Green shares our vision that bettors should be assisted in what is predominantly an experience to be enjoyed. We are seeing the benefits of investment in our own IT team in India as it enables us to be far more responsive and cost efficient to the needs and vision of Mr Green."
CEO Jesper Kärrbrink said: "Our business strategy Mr Green 2.0 is comprised of five cornerstones –brand, user experience, product offering, geographic expansion and being the leader in Green Gaming. The launch of our new Sportsbook embraces all five of these cornerstones and particularly so from a Green Gaming aspect by helping the player make informed betting decisions based on the expert insight as provided by Bettorlogic. I think we are the first sportsbook really trying to help our customers bet smarter."
Related Stories