By
Phil
- 17 August 2017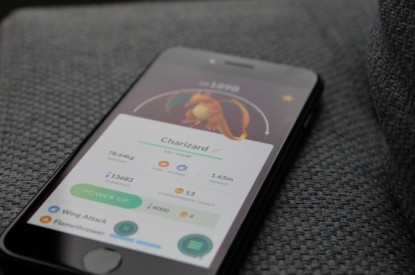 ECommPay, the global payments transformation specialists, has added high-profile additions to their London-based headquarters.
Gambling compliance expert Shane Mortimer joins as Gaming & Forex Business Development Manager, while industry insider George Maroufidis takes on the role of Retail & Digital Business Development Manager. Both Maroufidis and Mortimer join ECommPay at a period of unprecedented growth, with the company expanding its value to partners interested in resolving complex payment challenges to stimulate business growth.
Maroufidis brings his wealth of experience in the Retail & Digital sectors, managing relationships with some of the largest high street and digital brands. Mortimer joins from PaymentsCompliance, where he worked within GamblingCompliance, specializing in the acquisition and retention of C-Level relationships across the Gaming & Forex sectors. Both Business Development Managers bring their expertise to the experienced team of payment specialists at ECommPay UK, headed up by Paul Marcantonio.
George Maroufidis, Retail & Digital Business Development Manager at ECommPay, commented:"Right now, there is an incredible opportunity for ECommPay to showcase the solutions we have developed to help growing companies deliver an exceptional customer experience and transform their business. ECommPay has never shied away from innovation, and I'm looking forward to being part of a nimble, forward-thinking company with the technological capabilities to forge even closer relationships within the industry and extend our offer to new partners."
Shane Mortimer, Gaming & Forex Business Developer Manager at ECommPay, commented:"ECommPay's best kept secret has been its attitude to innovation. The proliferation of gaming over the past 15 years has seen leading operators realise they need to keep up with technological advancements, to remain competitive and ensure they continue meeting the demands of an ever-increasing consumer base. ECommPay is at the forefront of transforming complex payments challenges into bespoke solutions – when customers have an idea, our technologists use strategic intelligence to turn them into sustainable business strategies."
Paul Marcantonio, Head of UK & Western Europe at ECommPay, said: "I'm delighted that George and Shane have chosen to join us at ECommPay. They both bring a wealth of experience that will further cement our strong client relationships across the retail, digital, gaming, and Forex sectors. ECommPay's continued growth and success is due, in no small part, to our ongoing investment into highly experienced, qualified, and capable specialists, who exemplify the company's dedication to tailoring payment solutions around client specifications. The two new Business Development Managers demonstrate a thorough understanding of merchant needs, paired with the expedient learning of the ever-evolving user experience, which are fundamental skills in the rapidly advancing e-Commerce industry. Welcoming Shane and George to our UK team adds to the expertise and knowledge of the global ECommPay community, and we look forward to seizing the new opportunities they create."
Related Stories