By
Phil
- 10 January 2018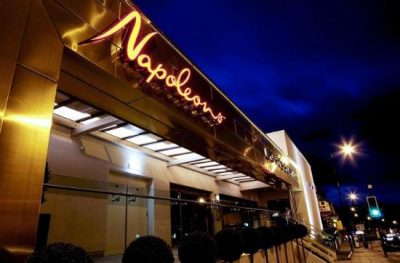 Yorkshire casino operator A&S Leisure Group has confirmed it will shut one of its Napoleons-branded Sheffield casinos so that it can invest money into a new venue in Manchester.
A&S close shut the doors to its Ecclesall Road casino and restaurant for the final time on Sunday January 14. The group operates casinos in Sheffield Owlerton, Bradford, Leeds, Hull and London.
Dave Allen, chairman of The A&S Leisure Group, said: "After 42 years at Ecclesall Road it is a sad day, but time moves on and Ecclesall Road is not what it used to be. We'd like to thank everyone for their patronage over the years and do hope people will continue to enjoy the Napoleons experience at Napoleons Owlerton in Sheffield. "We are also sorry to hear that Dave Baldwin is bringing his era to an end this year, when Baldwin's Banqueting Suite will close in July. Over the years we have always seen a good deal of Baldwins' business ending up in Napoleons and unfortunately that will no longer be the case.We must now look forward to the future and the exciting plans we have in place for the Owlerton and Manchester sites."
The operator is planning to build a 500-seater purpose built banqueting suite at its Owlerton branch. Little is known about the company's plans for Manchester, except that it would include a casino, bar and restaurant.
Related Stories