By
Phil
- 2 May 2018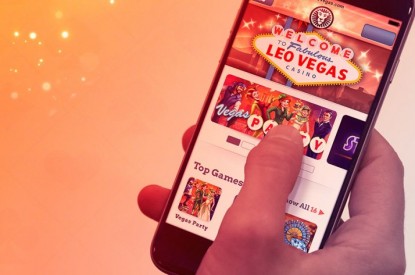 LeoVegas, the online gambling operator, has been penalised by the Gambling Commission for failings relating to misleading advertising and the handling of customers at the end of their self-exclusion period.
Following a review of LeoVegas' licence the Commission has concluded matters on the basis that LeoVegas will pay a £600,000 penalty, will divest itself of any funds received as a result of the failings, and will pay the Commission's costs.
During its investigation the Commission found that LeoVegas was responsible for 41 misleading adverts. It failed to return funds to 11,205 customers when they chose to self-exclude and close their account. It sent marketing material to 1,894 people who had previously self-excluded and it allowed 413 previously self-excluded [1] customers to gamble without speaking to those customers first or applying a 24-hour cooling off period before allowing them to gamble.
Neil McArthur, the Gambling Commission's Chief Executive said: "The outcome of this case should leave no one in any doubt that we will be tough with licence holders who mislead consumers or fail to meet the standards we set in our licence conditions and codes of practice. We want operators to learn the lessons from our investigations and use those lessons to raise standards."
The Commission added: "LeoVegas acknowledge that it operated in breach and have already returned balances to players where possible. It has identified c.€16,500 (approx £14,429) in outstanding balances, with the majority being less than £1.00. LeoVegas will divest itself of those funds by making an equivalent donation to charities for socially responsible causes. LeoVegas has now implemented procedures to process the return of account balances within 48 hours of a self-exclusion. Every quarter we will also reconcile any account balances which could not be returned, or which are under £1.00, and make a donation of the equivalent amount to charities for socially responsible causes. Following receipt of a complaint from a self-excluded customer on 1 June 2016, LeoVegas performed a review of its systems. The complainant had, following receipt of marketing material, been able to access their account and gamble. The review identified a software error which had occurred on 1 April 2016 and reactivated accounts where a self-exclusion or time-out had expired, despite no positive steps to return to gambling."
Related Stories