By
Phil
- 23 January 2018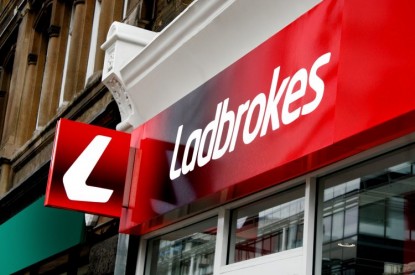 Shares in British bookmakers have slumped following media reports speculating that the Secretary of State favours a maximum FOBT stake of £2 as the outcome of the triennial review consultation.
William Hill fell 11.6 per cent whilst Ladbrokes Coral dropped by 7.9 per cent on sheer mention of the rumour, which Patrick Coffey, an analyst at Barclays, said 'had not been factored in' by British bookies.
The 12-weeek consultation by the Department for Digital, Culture, Media and Sport aims to reduce the potential for large losses on FOBTs.
FOBTs generated around £800m of revenue for Ladbrokes Coral in 2016.
Ladbrokes Coral Chief Executive, Jim Mullen said: "The triennial review has been running for over 15 months and throughout that time there has been constant rumour and speculation about potential outcomes, of which this is yet more. It should be noted that the current call for evidence is yet to conclude and industry responses have not yet been submitted to Government.
"We are very clear that stake cuts will fail to adequately address any issue of problem gambling," he added. "The industry has also always made it clear that a cut to stakes will have serious consequences – resulting in shop closures which will ultimately affect jobs, tax revenue and the funding of racing. There is also no evidence that machine customers will switch their spend to sports betting such as horse racing, and our experience is that they won't. Any policy made on this assumption would result in a significant reduction in the level of funding for horse racing.
"We will continue to make the case for a sensible measured, evidence led and proportionate response to the public concern regarding these issues and this will be the basis of the evidence submitted as part of the ongoing review."
Ladbrokes believes that a£50 stake would put almost 300 additional shops at risk of closure by 2020, a £2 stake would put over 3,000 shops at additional risk of closure in the same period. A loss of around an extra 3,000 shops would lead to over 15,000 job losses.
Philip Bowcock, Chief Executive at William Hill, said the impact of 'this rumour' outlined the impact it would have on bookies, people employed in the betting sector and the horseracing industry.
"In addition to thousands of lost jobs and closed shops, a £2 stake, essentially a ban on FOBT content, would mean tens of millions wiped off racing's income as each betting shop pays £30,000 in media rights," he said.
A DCMS spokesperson added: "No final decision has been taken. The consultation is still open."
Related Stories