By
Phil
- 16 January 2018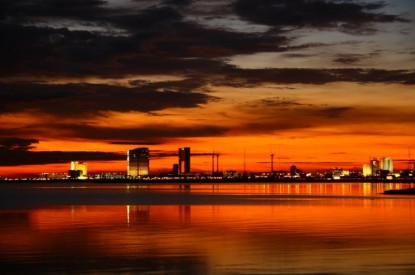 Atlantic City's seven casinos won $2.66bn in 2017, marking an increase of 2.2 per cent from 2016's figures with its leading casino the Borgata reporting its best ever year.
Last year was the first year since 2006 that gaming revenues have actually gone up for the land-based casino industry in New Jersey. Revenues at the Borgata were up 4.4 per cent to $800m. One of the biggest turnarounds though came with the Tropicana which almost shut in 2007 but last year saw an increase in revenues of 14.6 per cent taking its total GGR to $390m and propelling it into second place.
James Plousis, the new Chairman of the New Jersey Casino Control Commission, said: "Every single casino won more, and every internet operation reported increased win last year. Total internet win had its fourth straight year of double-digit increases. It shows an industry that is getting stronger and healthier and well-positioned for the future. This is a crucial time for Atlantic City and its gaming industry which is so important to the economy and social well-being of the city, the region and the entire state."
Christopher Glaum, Deputy Chief of Financial Investigations for the division, added: "With strong growth in Internet gaming win and the anticipated reopening of two former casino properties this summer, I am optimistic that the Atlantic City casino industry can accelerate its revenue growth trajectory in 2018. These figures also mark the first year-over-year increase in brick-and-mortar casino win since 2006."
Atlantic City's seven remaining casinos have benefitted from the closures of five rivals in recent years. Two of these however are due to reopen this summer with new names bringing new competition. The failed Revel will reopen as Ocean Resort Casino whilst the former Trump Taj Mahal will reopen as a Hard Rock casino resort.
Of the remaining casinos, Harrah's finished in third place generating $363man up 1.6 per cent, Caesars finished in fourth with $325m marking an increase of 7.6 per cent, Golden Nugget was next with $288m, up 14.4 per cent, Bally's was up 0.1 per cent with $211m whilst Resorts generated $190m, seeing an increase of 10 per cent.
Colin Mansfield, a director at Fitch Ratings, said: "Right now seven casinos is the right number for this market. This is the level that we expected."
The Golden Nugget led the charge in terms of online gaming with $68.5 m in revenue followed by The Borgata and Caesars Interactive. Far from being extra competition for land-based casinos, the online gaming sector has injected a quarter of a billion dollars into Atlantic City casinos.
Chris Grove, a gambling industry expert with NJOnlineCasino.com, firmly believes that regulated online gambling contributes to growth of land-based casinos.
"The 2017 results for New Jersey's legal online gambling industry gave us new high-water marks for the industry, which has been the rule rather than the exception since it was regulated in 2013," said . "More importantly, online gambling continued to buoy Atlantic City. It's clear that regulated online casino and poker sites are a maturing industry that will benefit New Jersey's economy for years to come."
Online casino games generated $221.3m in 2017, up 30 percent from 2016, whilst online poker fell to $24.3m, down 8.5 per cent from $27.2m in 2016.
"We expect growth to continue in 2018, with new games and improved payment options serving as the major engines behind that growth," Mr. Grove said. "But we'll also see more consumers using the sites as marketing and awareness continue to increase, and as new brands launch, helping to keep the industry fresh."
Related Stories