By
Phil
- 18 October 2017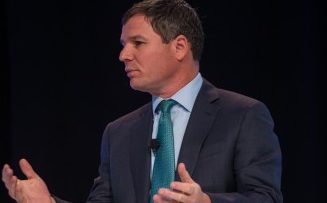 Commercial casinos in the United States saw a revenue increase of 4.4 per cent with GGR surpassing $3.4bn in August 2017, according to figures from the University of Nevada Las Vegas Center for Gaming Research.
Although August figures were down from July's $3.675bn, the report shows that US commercial casinos have reported more than $28bn from January 1 to August 31, representing a big jump over the same period last year: 16.63 per cent.
Maryland was the biggest mover during the month up 32.4 per cent due to the continuing success of MGM National Harbor casino, followed by Nevada up 15 per cent and Kansas up 11 per cent. The biggest declines were felt in West Virginia where the effects of the new casinos in Maryland forced GGR down six per cent and Louisiana down four per cent. Nevada accounted for $989.5m to the nationwide win, or about 29 per cent with the August 26 exhibition boxing match between Floyd Mayweather and the UFC's Conor McGregor generating $70m worth of legal bets.
The casino gaming industry supports 635,000 tribal gaming jobs and has an economic impact of nearly $97bn, according to the American Gaming Association (AGA).
"Casino gaming is a strong community partner throughout Oklahoma and across the 40 states where our industry operates," said Geoff Freeman, president and CEO of the AGA. "As tribal and commercial operators continue to work together, our industry will continue to grow in the years to come."
Researchers from Spectrum Gaming Group concluded that gaming's widespread impact is felt in markets across the country, but has larger impacts in small to mid-sized communities where local businesses work to integrate into gaming operations.
Nationwide, the small business report concluded that the casino gaming industry generates $52bn in annual revenues for American small businesses and supports $13bn in small business employee wages. In addition, $52bn in annual small business revenues go toward real estate, finance, health care, STEM, manufacturing, information technology and other industries.
Related Stories