By
Phil
- 24 November 2015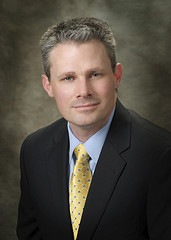 GAN has appointed Michael Daly as Executive Vice President of Systems, North America.
A 13-year veteran of the industry, Mr. Daly most recently worked with GAN on a consultancy basis for several months and will now join the team on a full time basis.
Previously he was CEO of Automated Cash Systems, a Reno based banking technology start-up, where he oversaw the build out of the engineering team and successful approval and deployment of a handheld debit banking system for casino table games; the company's first product.
He has also been Vice President of Online Gaming at SHFL entertainment where he headed the worldwide execution of SHFL's Online Business to Business strategy and managed over 70 people globally and was Senior Director of Interactive Division Operations at Bally Technologies where he oversaw the creation of their mobile, internet and social division.
As Executive Vice President of Systems, North America, Mr Daly will be responsible for managing the growing number of relationships with casino equipment manufacturers who work with GAN to bring their machine-based games to life online across desktop and mobile devices. Today GAN has developed and distributes major US casino equipment manufacturers' online games, which together represent in excess of 25 per cent of a typical US casino gaming floor. He will support US manufacturers in achieving their strategic goals in the interactive space, a key knowledge service provided by GAN. Manufacturers are faced with a wide range of considerations and Mr. Daly will offer a clear path for delivering a typical manufacturers' machine-based gaming library online through reliance on the GAN technical infrastructure or through the setup and sale of a proprietary Internet gaming system wholly-owned by the manufacturer and technically supported by GAN. Mr Daley will also work closely with GAN's Sales, Marketing, and Operations teams on the signing, launch and support of new North American Simulated Gaming and real money Regulated Gaming clients.
Dermot Smurfit, CEO of GAN commented: "Michael brings a wealth of experience in the emerging US Internet gaming industry combined with a solid background working in the land-based casino sector. His versatility and Industry savvy make him an integral part of GAN expansion in the US market. GAN has a strong history and reputation as the industry leader in the US Internet gaming space, and bringing in consummate professionals such as Michael will ensure that we maintain our position at the forefront of the US casino industry as it continues to move online."
Michael Daly, Executive Vice President of Systems for GAN commented: "I'm very excited to be joining the GAN team. GAN's growing portfolio of partnerships with top tier US casino operators and casino equipment manufacturers puts the Company in an exciting market position. I look forward to working with the high calibre of GAN professionals to push the business to new heights."
Related Stories