By
Phil
- 17 March 2017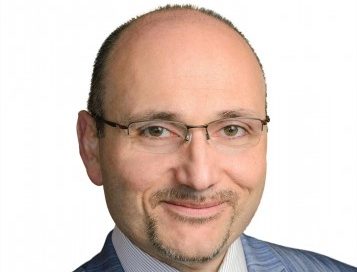 International Game Technology has been granted Internet Responsible Gambling Compliance Assessment Program (iCAP) re-certification.
IGT was commended for its commitment to responsible gaming and player protection, as well as its wide range of employee training courses.
This re-certification continues IGT's iCAP certification first received in February 2016. The iCAP certification provides assurance to operators and consumers that IGT's business-to-consumer (B2C) websites and IGT platforms offered in the business-to-business (B2B) market are compliant with the Internet Responsible Gambling Standards (IRGS). In 2012, the National Council on Problem Gambling (NCPG) developed the IRGS, which are the highest standards for online responsible gaming in the US, meeting or exceeding the existing online regulations adhered to by jurisdictions around the world.
"Responsible Gaming is at the core of every IGT decision," said Giuseppe Portoricco, Vice President of Player Account Platforms and iLottery at IGT. "Whether it is an interactive game or a new technology solution, we are guided by this principle. Our goal is to always promote responsible play while creating a fun player experience. iCAP is helping IGT achieve this objective."
IGT applied for iCAP re-certification at the beginning of February 2017. The application verified the effectiveness of the technology solutions and tools IGT provides on its remote gaming platforms to monitor players' behavior and assess any potential excessive or illegal gaming activities.
To obtain the iCAP certification, IGT received an independent assessment by Gambling Integrity (GI), a U.K.-based organization whose mission is to ensure the highest quality and effectiveness of player protection systems offered by operators and vendors. GI worked in collaboration with the NCPG to verify the compliance of IGT's responsible gaming program against the IRGS.
"The commitment and impressive efforts of IGT shine through at every level," said Malcolm Bruce, Assessor of GI. "From its Company policies, to its operational practice, IGT continuously improves upon the player protection standards within its software. Our recommendation is that IGT aims to position itself as a thought leader in the responsible gambling community, as a role model for other vendors, and as a reliable mentor for its gambling operator customers."
Related Stories