By
Phil
- 14 July 2017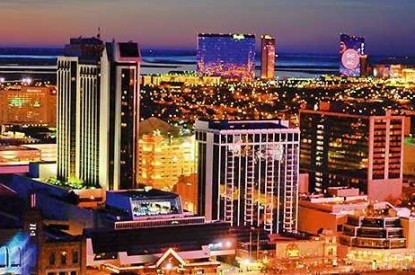 New Jersey's online casinos have now generated nearly $600m in gross revenue since the online gambling was legalised and regulated in November 2013, according to analysts from PlayNJ.com.
In June, New Jersey's online casinos collected more than $20m in gross revenue for the fourth consecutive month, propelling legal online casinos to $599m in lifetime revenue.
"At its current pace, New Jersey's online gambling industry will blast past the $700 million milestone before it celebrates its fourth birthday in November," said Steve Ruddock, lead analyst for PlayNJ.com. "Instead of listening to agenda-driven hypotheticals and what-ifs about online gaming, lawmakers considering online expansion in states such as Pennsylvania should focus on the sustained and prodigious growth occurring in New Jersey."
New Jersey's Monthly Internet Gross Revenue Report released Wednesday showed that legal online casinos generated $20.23 million during the 30 days in June.
Combined, New Jersey's legal online casinos equate to the fifth-largest casino in Atlantic City in terms of gross revenue.
"The continued success of New Jersey iGaming shouldn't be a surprise," Ruddock said. "The synergies between online and land-based gaming are indisputable at this point, prompting casinos to step-up their commitment to iGaming. Frankly, it would be a dereliction of duty for an Atlantic City casino to not take full advantage of the many benefits online gaming affords."
Also in June, New Jersey online casinos collected $3.54m in tax revenue.
Golden Nugget Atlantic City is leading the New Jersey online gambling industry by offering 415 casino games, and slots are by far the most popular online game, according to final second-quarter results of NJOnlineCasinos.com's New Jersey Online Casino Tracker.
The Tracker, updated daily, shows the explosive growth in the diversity of slot, blackjack, video poker, and table games offered at New Jersey's legal online casinos. The Tracker also shows that slots — which account for at least 85 percent of games offered at all 12 online casinos tracked and 2,737 of the 3,048 total online games offered in the state — remain the king of legal online gambling.
"Game counts are a useful shorthand for appreciating the scope and depth of an online casino's offering," said Chris Grove, a Las Vegas-based gambling industry expert. "While having the most games doesn't necessarily equate to being the best casino, game count is an interesting window for understanding where different legal online casinos in New Jersey are placing resources and emphasis."
The end of the second quarter saw a 354-game gap between the number the Golden Nugget and Harrah's. On June 30, the Golden Nugget offered 415 games, Resorts Casino 409, Mohegan Sun 400 and Caesars 343. Harrah's offered the least with 61.
"It's not surprising to see Golden Nugget at the top of the list," Grove said. "The casino is among the strongest in terms of revenue generated from regulated online casino play, and has shown a reliable willingness to pursue new customers and engage existing ones with a strong variety of games, formats, and features."
Video poker accounted for the second-most number of games (145) offered at all online casinos, followed by blackjack (69).
Related Stories