By
Phil
- 9 February 2018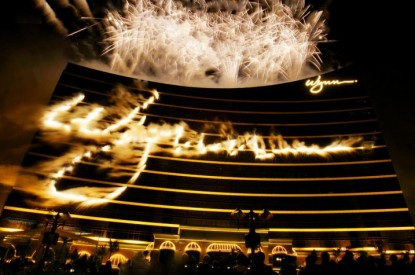 Amid speculation of rebrands, licence annulments, takeover bids, reviews, investigations, consumer backlashes and lawsuits, one question was on every gaming executives' mind last week as Steve Wynn stepped down as CEO of the casino operating giant baring his own name; what next for Wynn Resorts?
Mr. Wynn's resignation came in the wake of two weeks of steady news about allegedly pervasive sexual misconduct, purportedly stretching over decades and involving dozens of women. Since January 26, 2018, when the Wall Street Journal published a detailed account of Mr. Wynn's alleged misconduct, Wynn Resorts has lost billions of dollars in market capitalisation and dropped almost $30 per share.
Mr Wynn, who will remain living in a duplex villa on the grounds of the Wynn Las Vegas, overlooking the 18th hole of the championship golf course, remained defiant as he left the company he built.
"In the last couple of weeks, I have found myself the focus of an avalanche of negative publicity," Mr. Wynn said. "As I have reflected upon the environment this has created — one in which a rush to judgment takes precedence over everything else, including the facts — I have reached the conclusion I cannot continue to be effective in my current roles. Therefore, effective immediately, I have decided to step down as CEO and Chairman of the Board of Wynn Resorts, a company I founded and that I love.
"The Wynn Resorts team and I have built houses of brick. Which is to say, the institution we created — a collection of the finest designers and architects ever assembled, as well as an operating philosophy now ingrained in the minds and hearts of our entire team — will remain standing for the long term. I am extremely proud of everything we have built at this company. Most of all, I am proud of our employees.
"It is with a collective heavy heart, that the board of directors of Wynn Resorts today accepted the resignation of our founder, CEO and friend Steve Wynn," said non-executive chairman of the board Boone Wayson. "Steve Wynn is an industry giant. He is a philanthropist and a beloved leader and visionary. He played the pivotal role in transforming Las Vegas into the entertainment destination it is today. He also assembled a world-class team of executives that will continue to meet the high standards of excellence that Steve Wynn created and the Wynn brand has come to represent."
So what is next for the battered brand? Most analysts believed the resignation would help protect the company's existing licences but some were predicting takeover bids. Joe Greff of JPMorgan said Mr. Wynn's departure 'reduces the company's negative regulatory risk outcomes meaningfully.'
"We have always held the belief that Wynn possesses the single largest individual CEO dependency versus any of the other 30 gaming and lodging companies in our coverage universe," he said. "Who could find Wynn appealing and has the size and financial wherewithal to do so? In our view, there are a number of global large cap operators, also gaming REITS and gaming licensed private equity firms."
Morningstar analyst Dan Wasiolek added: "Our view that Wynn Resorts is likely to retain its gaming licenses is buoyed by Steve Wynn's removal given that gaming commission investigations of suitability appear to be centered on allegations against the company founder."
Some have suggested that a rebrand could be on the cards. Chad Brand, an investment advisor at Peridot Capital Management, said: "If he [Steve Wynn] remains on the board and his name stays on each property, will a new CEO really make any difference in the minds of US customers? Given that most people don't know who the CEOs of gaming companies are, I think the name itself being at the forefront could cause permanent issues.
"The potential problem could be easily solved, however," he added. "Since there are two Las Vegas buildings (Wynn and Encore), they could simply be renamed Encore North (current Encore tower) and Encore South (current Wynn tower). Any future construction across the street to the west (the company just acquired a large land parcel where the New Frontier once stood) could be named something new. If Steve is truly off the board and his name comes down, I suspect business could return to normal within a couple of years (conventions are booked well in advance). As for Boston, why not just name it Encore Boston Harbor and have Encore be the new branding for the company?"
Howard Jay Klein, a specialist analyst in gaming and long/short equity, momentum, also maintained a positive stance. "Wynn will recover to its $200 valuation sooner rather than later, when the market shakes off the last of the current correction," he said. "The Wynn premium in the man is gone, but the Wynn premium built into the product remains and will reflect itself in the continuing upside valuation to the shares.
Wynn's licences in Macau, which are set to expire in 2020, account for 75 per cent of the company's revenues.
Matthew Ossolinski, Chairman of Ossolinski Holdings, believes the company's Asian assets are now ripe for a takeover saying they were 'absolutely' an 'acquisition target.' Talking to CNBC."These are some of the most prestigious casino properties in all of Asia, and this would be a jewel in the crown for a large Asian conglomerate which would be happy to pay a premium to have this sort of prestigious trophy buy. Wynn Resorts has always been a takeover target, as is Las Vegas Sands. The difference is that he's gone and he wouldn't be there to fight a potential takeover. So there's nobody standing in the way of a potential takeover now."
Credit Suisse analysts Kenneth Fong and Lok Kan Chan, meanwhile, don't believe it would make any sense for the Macau gaming authorities to take Wynn's licence back. "The gaming concession was granted by the Macau government to Wynn Resorts (Macau) S.A., not Steve Wynn himself personally. As such, his departure will not affect the gaming license," they said.
JPMorgan analyst DS Kim also doubted whether the Macau government could take back Wynn Resorts' Macau licences, highlighting that the suitability test in Macau only applied to shareholders or directors with a stake of five per cent or higher. Wynn's share in Wynn Macau is below that cut off point.
Given the allegations against Mr. Wynn and the power of the recent #MeToo movement, one standpoint is that the company could face a consumer backlash.
DS Kim doesn't believe though that that will be the case in Macau. "We don't want to downplay his importance to the group's strategic decision and vision, but we see limited impact on Wynn Macau's fundamentals. We don't expect negative impact on its patronage, as Wynn Macau doesn't have MICE or corporate events exposure to begin with (unlike Wynn Resorts), while gambling patrons are unlikely to be affected by such reputational issues."
David Katz of analytical group Jefferies believes revenues will be affected though. "Mr. Wynn's value to the company is unarguably profound as its chief visionary and diplomat," he said. "As such, we do not believe the company can grow at the same trajectory nor can it maintain its cutting edge position."
Looking to the future for the company in Macau, Sanford Bernstein analyst Vitaly Umansky explained that whilst Mr. Wynn's shoes would 'not be easy to fill,' his replacement Matt Maddox 'has a good grasp of Macau operations.'
"While, theoretically, the old adage that everyone is replaceable may be generally true, the Wynn dynamic is much more complicated and uncertain. Steve Wynn is Wynn," Mr. Umansky explained. "He is more involved with day-to-day operations than most other CEOs. He [Mr. Maddox] has been one of the closest executives to Steve Wynn and will likely try to maintain his vision and attention to hospitality and customer experience. Even with Maddox at the helm, Wynn will likely become a somewhat different operation, but time will tell."
Billy Vassiliadis, Chief Executive of R & R Partners, described Mr. Wynn as 'an idea generator.'
"None of us in this world are irreplaceable," Mr. Vassiliadis said. "But that kind of raw imagination is pretty rare. [However] the product they have stands apart from the man, and the Wynn brand stands for luxury and service."
Gabelli & Co analyst Adam Trivison echoed the view that the man's work would prove bigger than the man. "We continue to believe that Mr. Wynn's quintessential strength lies in his resort design abilities. So much so that his resorts have demonstrated superior performance under the management of others, i.e. Bellagio, and thus would hold their value in an M&A scenario, which admittedly is more likely given Mr. Wynn's departure."
Morgan Stanley analyst Praveen Choudhary added: "We believe it is important to highlight the strong, tenured management team Mr. Wynn leaves behind. Wynn continues to have operational Presidents in both Las Vegas (Maurice Wooden) and Macau (Ian Coughlan), with Linda Chen President of Marketing, and John Littell President of design and development."
Several gaming authorities are now investigating whether Mr. Wynn's behaviour has violated suitability requirements for casino licensing, which relate to the background, associations and reputation of officers, directors and key employees.
Bernstein Liebhard is investigating the Wynn Resorts Board's conduct relating to Mr. Wynn's alleged harassment.
It stated: "Wynn Resorts Board members are widely viewed as lacking independence from Wynn, one of the many reasons that Wynn Resorts ranks last in corporate governance among 108 companies in the gambling and casino business, according to Sustainalytics. The company has announced that it formed a supposedly independent Special Committee to investigate the extensive allegations against Wynn."
All of the above has led Moody's rating agency to downgrade Wynn Resort's to negative.
Keith Foley, a Senior Vice President at Moody's, said: "The revision of Wynn Resorts' outlook to negative considers Mr. Wynn's decision to step down from the company in the wake of sexual misconduct allegations made against him. Although the claims against Mr. Wynn are only allegations, the reputation, financial performance, and licensing status of the Wynn Resorts' casino assets, which bare Mr. Wynn's name, could be harmed, albeit by perception alone. The outlook revision to negative also considers that Wynn Resorts will lose access to Mr. Wynn's highly-regarded development and operational expertise as he will no longer be part of the company's management."
And this probably means that it is the company's future licenses that could be most at risk. Wynn Boston Harbor, the $2.4bn resort casino being built outside of Boston, is just 16 months away from opening. The head of the Boston Area Rape Crisis Center has added her viewpoint to the mix suggesting that if it goes ahead the property shouldn't carry the name of Steve Wynn.
"We must do this not because survivors of sexual assault need to be shielded from Wynn's name. They do not," said Gina Scaramella, the Executive Director of the center. "We must do this because our community and the Commonwealth of Massachusetts should not get stuck with a monument to a man forced out of his job due to multiple allegations of sexual assault, and whose name now joins those of other high-profile offenders of sexual violence, including Harvey Weinstein and Larry Nassar."
Chip Tuttle, COO of Suffolk Downs, who missed out in the Massachusetts casino battle with Wynn Resorts, said that Mr. Wynn's resignation 'while clearly a step in the right direction, does not make Wynn Resorts suitable to hold a casino license in Massachusetts.'
Investigations launched meanwhile by the Massachusetts Gaming Commission into the once owner of their prized casino licence in Boston will continue despite Mr. Wynn's resignation.
The Commission's Gayle Cameron said: "Our investigation has to continue. Finding out exactly what happened and when is critical to any decisions we make."
Mr. Wynn continues to describe the allegations against him as 'preposterous' but the $7.5m he paid to settle with one female out of court continues to be a problem for the Massachusetts Gaming Commission especially if any members of Wynn's board of directors had prior knowledge of the events leading to that settlement.
Perhaps the biggest loss though would come if any damage has been done to Wynn Resorts' success in what will prove one of the most competitive casino tenders of all time for the future Japanese Integrated Resort casino licences. In September last year, Wynn Resorts published its plans to bid for casinos in Tokyo, Osaka and Yokohama.
"Rules and regulations make the difference between success and failure," Mr Wynn explained back then. "In designing the regulations and the law, the government can make it possible for great success in the building or they can make it difficult."
Wynn's board of director's will be hoping that an already difficult tender process hasn't just been made even more difficult by the unsavoury, if yet unproven, allegations against its former CEO.
Related Stories