By
Phil
- 10 June 2013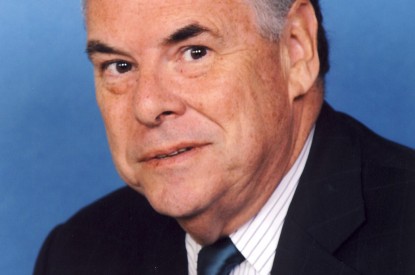 As the regulation of intrastate Internet gambling spreads on a state-by-state basis, Rep. Pete King has introduced legislation, the Internet Gambling Regulation, Enforcement and Consumer Protection Act of 2013, which would create a uniform regulatory framework to control the activity and protect consumers.
The new legislation would ensure Internet gambling is not governed by inconsistent state laws adopted since the Department of Justice's opinion in December 2011 that the activity is not prohibited under federal law unless it involves sports.
The Safe and Secure Internet Gambling Initiative, a leading advocate for Internet gambling regulation, applauds Rep. King for their leadership and efforts to protect against underage gambling, compulsive gambling and fraud, while laying the groundwork for the creation of thousands of new jobs and generation of billions to stimulate U.S. economic expansion.
"I'd be shocked if congress didn't move quickly to consider this new legislation, which is desperately needed to create uniformity across the country and protect consumers regardless of where they are located," said Michael Waxman, spokesman for the Safe and Secure Internet Gambling Initiative.  "Rather than cede the regulation of Internet gambling to state lawmakers, Congress should ensure there is consistent oversight of this industry and move to generate significant new revenues without having to raise taxes or cut programs."
Modelled after legislation approved by a 41-22 vote in the House Committee on Financial Services in July 2010, Rep. King's bill would assign licensing and enforcement responsibility to a new Office of Internet Gambling Oversight within the Department of the Treasury. While state and tribal licensing bodies could apply directly to this office to receive accreditation to assist with the licensing process, the legislation respects the right of each state and tribe to determine whether to allow Internet gambling within their respective borders or to apply other restrictions on the activity.  Existing intrastate regimes would be recognized while state lotteries and the horse racing industry would also be treated equally.
"Previous attempts by Congress to prohibit Internet gambling have failed, leaving millions of Americans who continue to gamble online without any guaranteed protections or safety net," added Mr. Waxman. "Compounding this is the recent introduction of conflicting state regimes.  Without consistent regulations, federal and state governments are being deprived of valuable tax revenue, while offshore Internet gambling operators continue to benefit from an uncertain and untaxed marketplace."
Related Stories