By
Phil
- 5 December 2017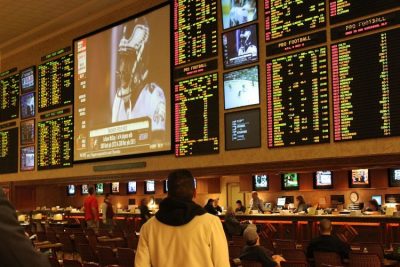 A feeling of positivity engulfed sports betting advocates at the US Supreme Court in Washington as justices there seemed to side with New Jersey Governor Chris Christie's view that banning sports betting in most states is unconstitutional.
The Supreme Court heard oral arguments in effort to overturn the 1992 Professional and Amateur Sports Protection Act (PASPA) on December 4. The law bans sports betting in every state except Nevada, although NFL parlay sports betting is allowed in Delaware and game square wagering is legal in Montana.
The high court is expected to rule by next June at the latest.
Justice Stephen Breyer said of the ban: "It falls within commandeering."
Governor Christie argued that the law runs afoul of the 10th Amendment, which reserves for the states all powers not delegated to the federal government.
He said: "Governor Christie said: "If the people of those states decide they want to do what Nevada is already being permitted to do, they should be permitted to do it."
New Jersey is backed by at least 18 states and the National Governors Association.
The Court's ruling on the case will determine the constitutionality of the Professional and Amateur Sports Protection Act of 1992 (PASPA), which prohibits sports betting outside of Nevada and a handful of more regulated states.
American Gaming Association (AGA) President and CEO Geoff Freeman said: "Today is a positive day for the millions of Americans seeking to legally wager on sporting events. While we can't predict the intentions of Supreme Court Justices, we can accurately predict the demise of the Professional and Amateur Sports Protection Act of 1992 (PASPA). The justices of the Court expressed deep interest in the role of the federal government – a role that we believe has created a thriving illegal market that has driven trillions of dollars to offshore websites and corner bookies. States and tribal sovereign nations have proven to be effective regulators of gaming and today's oral arguments before the Supreme Court moved them one giant step closer to offering a new product that Americans demand. There has never been greater momentum for legalized, regulated sports betting in the United States and the AGA looks forward to the U.S. Supreme Court's decision in the coming months. While it is difficult to predict the outcome of the court, momentum seemed to be in New Jersey's favour, with several justices seeming sympathetic to the Garden State's arguments."
Related Stories