By
Phil
- 30 June 2014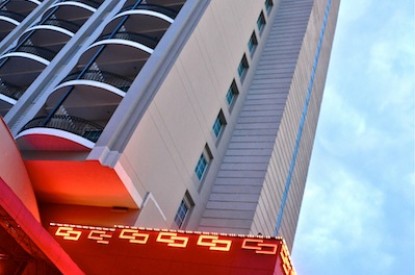 Two large scale casinos in Panama are in danger of losing their licences due to allegations that the hotels attached to their premises are too small.
In 1998 the government passed a wide sweeping gaming law which permitted casinos as long as they were part of five star hotel with a minimum of 300 rooms. However, according to reports emerging in the local press, two casinos have opened their doors to the public while the hotels are incomplete or have failed to meet with requirements stated by law. If proven to be true the findings could have serious repercussions on both operations involved as the key guiding principles behind Panamanian gaming laws is that casinos should attract tourists and improve tourist infrastructure.
The Golden Lion hotel was granted a licence in 2009 while the Sortis casino was granted a license in 2013 – both under the Presidency of Ricardo Martinelli. However, Antonio Alfaro, the President of the Association of Gaming Administrators (ASAJA) has warned that although the hotels are not fully operational both casinos are open for business. As a result the ASAJA has filed an application for the revocation of the contract for the two casinos before the full Gambling Control Board, chaired by the Minister of Economy and Finance, Frank De Lima.
According to local daily La Prensa, there is yet to be any official word from the Panamanian Gambling Control Board on the issue although the association has requested that the Gaming Board issue an "emergency order" for the "immediate" closure of both establishments. The allegations state that the Panamanian Tourist Board has found that the Sortis hotel only has two of its nineteen floors currently in operation, while the Golden Lion has also failed to meet with a number of requirements set out by the Tourist Board when it comes to its hotel.
Since the passing of the 1998 act the casino industry in Panama has grown rapidly and is now home to one of the most developed gaming industries in the entire region. The boom has coincided with Panama's growing tourist industry and subsequent building boom the largest of its kind in the history of Latin America.