By
Lewis
- 2 September 2020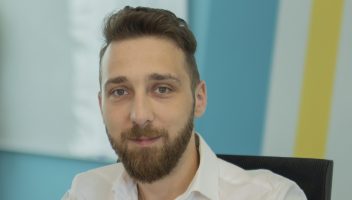 Tigran Grigoryan, Live Sport Manager at Digitain, explains why 2020 will be remembered as a turning point for businesses to review assets and reshape development visions.
2020 saw the traditional course of actions for businesses no longer acceptable since vital problems began to arise that left many entities with a struggle for survival. Thus, businesses were forced to refocus their strategies and become more flexible. The gaming industry was one of the first to experience the impact of the pandemic.
Sportsbook providers faced not only an unseen problem, but also an unpredictable one, as no one could ever anticipate that there might be a time when almost all sport events around the world would be stopped for an unknown time. This phenomenon, of course, forced to find alternative solutions that will fill the gap to some extent and will hide the shortcomings of the widely accepted sportsbook concept.
It became clear that the only way to revive this sensitive product as quickly as possible is through continuous innovations. It must be admitted that in recent months the whole industry has found itself in a new realm with new conditions, where it is impossible to continue to exist in the future if you are not engaged in the search for innovative solutions today.
Speaking about creation and development of products in a big company, we should state that from the automation of the simplest processes to ensuring the perfect operation of the whole system, there is a need to constantly create and implement innovative solutions. These solutions can be varied, which creates the strategic differences among companies.
Some strategies are short term that allow you to get small results with small investment, and some make you invest more, spend more time, but have a much bigger result. This is based both on the company's policies and its priorities. Any of these approaches can be acceptable in normal conditions. However, it is obvious that the COVID-19 virus pandemic disrupted everyone's plans and made all the hidden problems come to light. Digitain was no exception.
Obviously, we also felt the shocks of the pandemic. There was no other way but to refocus the strategy and transform the roadmaps. In general, innovation has always been of a strategic importance for Digitain. Competitive products research and development were always the key of Digitain's success. It is important to mention that this made it possible not only to successfully overcome the current situation, but also to quickly pave a new path for the future development.
First, the human factor was taken into consideration. We should remember that it is the hard work of employees that determines the success of any business. In this case, when there is a threat to existence for humanity, health insurance became a priority. This is the reason the company took all the necessary steps to organise work from home in the shortest time.
Then it became a priority to motivate everyone, as well as to empower them so that every employee, regardless of their position, gets a sense of business ownership, which would ensure a successful overcoming of the situation. Digitain showed itself as a family, united around one common idea and was able to move forward while confidently overcoming all the obstacles on the way.
It was during this period that we introduced our two new products: eSports being the main saviour of any sportsbook during the drought of sport events and Table Football, a revolutionary move, as we were the first in the world to introduce a new sport to the industry.
The development of Table Football product was an important step for the industry, as it leads to the sector of untapped sports. It gives an opportunity to change the general mentality of sportsbook providers and is a platform through which many new products will appear.
It is noteworthy that Table Football product has managed to be loved by customers in this short period of time and its indicators are a vivid proof of that. With 35 per cent of monthly new users engagement, 82 per cent of monthly retention rate and 20 per cent of monthly users frequency rate, it not only confidently ensures its important place in the sportsbook, but also shows the hidden values that exist in this new sector.
If we separate the implementation of artificial intelligence as a data collection tool from the product development roadmap, we must state that Table Football is one of the best examples of innovative thinking, which not only improves what already exists, but also opens new doors of progress for the industry.
The pandemic showed that the different parts of the industry require a set of improvements and today we can confidently state that we are making these reforms on daily basis and will resolutely continue to move in this direction, regardless of the situation and the associated difficulties.