By
Phil
- 6 February 2016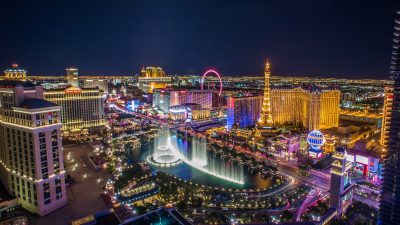 Technavio's latest market research report predicts the casino gaming market in the US will reach revenues worth US$93bn by 2020, posting a moderate growth rate over the next four years.
In this report, Technavio covers the present scenario and growth prospects of the casino gaming market in the US for 2016 to 2020. This market research report also includes up to date analysis and forecast for various market segments and all geographical regions.
"Many casinos are adopting alternate methods to increase their customer base and expand their business in the US. For example, casinos are collaborating with prominent luxury hotels to offer entertainment options. Slot machines are often placed at restaurants, bars, and other attractions to reach out to potential customer," said Technavio's lead market research analyst for media and entertainment sector, Faizan Akthar.
"The tourism industry in the country has recovered since the end of the economic recession, growing at a CAGR of over seven per cent until 2015. The US is one of the few countries that allow advertisements for casinos, thus encouraging local level marketing by casinos. This strategy has increased the number of tourists interested in gambling in the country," adds Mr. Faizan.
Some of the other driving forces behind the growth of the casino gaming market in the US are expansion of online gambling, immense contribution to national economy, and advanced transportation infrastructure in the US.
Online gambling was not legal in the US until the states of Nevada, New Jersey, and Delaware legalized it in 2013. Virtual online casinos provide more protection to user transactions than real casinos offer because they offer access after multiple verification procedures. This segment grew by almost 212 per cent in terms of revenue in 2015, indicating a trend that is set to make online gambling the future of the casino market in the US. The possibility of exponential growth in this segment is expected to gain further traction with many other states in the US considering legalisation of online gambling in the next four years.
The casino industry in the US helps the economy by providing substantial employment opportunities. In 2015, the US casino market generated half a million jobs and more than US$13bn in tax revenues. Casinos are taxed at 25 per cent whereas the tax for an average American citizen is 10 per cent. This trend is encouraging the US government to legalise casinos across the country.
One of the primary factors influencing the growth of the casino market in the US is its transportation infrastructure. For instance, Las Vegas has an airport capacity of more than 20m visitors annually. The state's roadways are also well planned and connect the city to Southern California and Arizona. The intercity transport system is also very efficient, and features monorails and bus and shuttle services which further conveniences travellers interested in gambling.