By
Phil
- 9 August 2018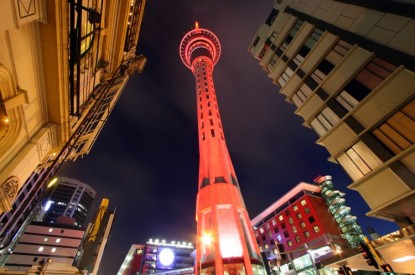 New Zealand operator SkyCity Entertainment has achieved a record financial performance in the 2018 financial year, driven by strong growth in its international Business and improved operational performances by all properties across the group.
Normalised Net Profit After Tax (NPAT) was $169.9m, up 10.4 per cent and normalised Earnings Before Interest, Tax, Depreciation, and Amortisation (EBITDA) was $338.2m, up 5.5 per cent.
Chief Executive Officer Graeme Stephens said: "I'm really pleased with SkyCity's FY18 full-year result, which delivers a record year for the company both in terms of operating earnings and net profit. I'm particularly encouraged by both the strong rebound in our International Business and a return to earnings growth in Adelaide and Darwin on a like-for-like basis.''
Mr Stephens says the strong results in SkyCity's international VIP business reflects both the recovery of the sector across Asia-Pacific and the performance of the company's restructured international Business team.
"Set alongside the continued growth of our flagship Auckland property on a record previous corresponding period and a solid result from our Hamilton site, the group's performance provides us with confidence that we can continue to deliver on our key strategic initiatives and major projects over the coming year,'' Mr Stephens says.
In June construction began on the A$330m expansion of SKYCITY Adelaide into a world-class integrated entertainment destination in South Australia, and is on track for completion in 2020. In Auckland, the New Zealand International Convention Centre (NZICC) and Horizon Hotel projects are continuing to benefit from positive momentum, with SKYCITY actively working with Fletcher Construction to assist the builder to achieve its target completion date of December 2019.
Mr Stephens said the company's masterplan for SkyCity Auckland's Federal Street precinct is also starting to take shape.
"As we continue to consolidate our ownership of the Federal Street precinct, we are looking to develop new, non-gaming, family-oriented entertainment offerings consistent with our plans for the street," he said.
The company is also exploring further development opportunities to leverage the positive economic and tourism outlook in the Waikato region, as well as actively assessing options to provide an enhanced customer experience in Queenstown. SkyCity has sought expressions of interest in the purchase of its Darwin property and this process is progressing well.
SkyCity has also recently refreshed its group strategy in conjunction with the Board. The key pillars are improved operating performance, an optimised existing portfolio, and the growth and diversification of the business to maximise returns for shareholders in a sustainable manner, while ensuring SkyCity remains a responsible corporate citizen.
"Within the company's existing portfolio, the two key projects currently underway (NZICC and Adelaide) are transformational in nature and master planning exercises in both Auckland and Adelaide are aimed at maximising the opportunities that remain at these two sites,'' Mr Stephens says.
"For the foreseeable future the company's main geographic focus will likely remain New Zealand and Australia and in this context the possibility of developing further hotels is being explored, with an active initiative to identify potential investment partners.''
SkyCity continues to seek opportunities beyond traditional gaming and entertainment such as acquiring an interest in Let's Play Live Media, New Zealand's leading eSports broadcaster in 2017, in addition to securing the All Blacks Experience for one part of the existing convention centre site in Auckland from 2020. SkyCity is discussing other interactive entertainment possibilities for the remaining areas of the site, with more details to be announced soon.
Over the past year SkyCity has made significant investments in its people, communities and the environment, including a commitment to lift its minimum New Zealand wage to $20 per hour by 2020, becoming a principal partner of Global Women, and becoming a signatory to the Climate Change Leaders Statement.
SkyCity is committed to reducing its greenhouse gas emissions in line with the stated aim of the Paris Agreement, which is to limit global warming to 2 degrees. New initiatives and details on how this will be achieved will be announced over the next few months.
Looking forward, Mr Stephens says that SkyCity is expected to achieve modest growth in group normalised EBITDA in FY19, with key drivers expected to be further growth in International Business and Auckland, offset by higher corporate costs.