By
Phil
- 31 October 2018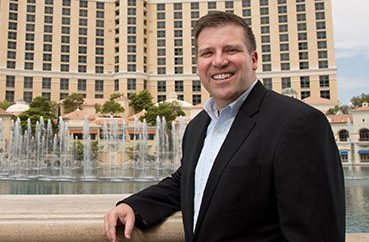 The International Association of Gaming Advisors (IAGA) announced today that at its 2018 Annual Meeting of its Members held on Friday, October 26, the following individuals were announced as Officers who will lead the Association in the 2018 – 2019 fiscal year beginning November 1:
The new President will be John McManus who is Executive Vice President, General Counsel and Secretary of MGM Resorts. The Vice President will be John Hagan, a partner in Harris Hagan. The Secretary will be Luke Orchard, who is Senior Vice President & Chief Compliance and Risk Management Officer at IGT. The Treasurer is Ellen Whittemore, who is Executive Vice President & General Counsel of Wynn Resorts. Assistant Treasurer is John Stawyskyj, Partner & Sector Head Hotels Leisure and Gaming, Ashurst Australia with General Counsel being named as William Downey, who is a Partner in Fox Rothschild.
IAGA also announced that its members voted to appoint the following individuals to its Board of Trustees, effective immediately:
• Santiago Asensi, Managing Partner, Asensi Abogados
• Stephanie Cheung, Executive Vice President & Chief Legal Officer, Melco Resorts
• Jon Duffy, Director of Corporate Assurance & Regulatory Affairs, Genting UK
• Tracey Elkerton, Global Head of Regulatory & Product Compliance, Aristocrat Leisure
• Dr. Wulf Hambach, Founding Partner, Hambach & Hambach
• Christine Masino, Senior Director of Regulatory Compliance, IGT
• Loretta A. Tuell, Managing Principle, Tuell Law
As per the Association's Bylaws, each new Trustee was appointed to a three year term and is eligible for one (1) three year second term. Finally, the following Trustees were appointed to a second term:
• Paul G.V.Baker, President, Grand Lisboa Palace
• Jeff Barbin, Partner, Phelps Dunbar
• Kelly Gass, President, San Marco Capital Partners
• Stephen Martino, Senior Vice President & Chief Compliance Officer, MGM Resorts Intl.
• Kimberly Maxon-Rushton, Partner, Cooper Levenson.
President-elect McManus commented: "I am pleased to welcome these seven distinguished new Trustees to IAGA's Board, as each of them brings a wealth of global gaming industry experience and expertise to our governing body. I am confident that each of them will help IAGA expand its effectiveness in providing the industry with exceptional education resources enhanced by unparalleled networking opportunities.
"Additionally, on behalf of IAGA's current officers, Trustees and Counselors, I would like to thank outgoing President Laura McAllister Cox for her leadership and dedication this year, as during her presidency our membership grew to its highest level to date and held an exceptional International Gaming
Summit in Macau. I look forward to beginning my Presidency on November 1 and continuing to build on the initiatives and accomplishments that Laura and her predecessors have put in place."
IAGA also announced that it will open hotel and conference registration shortly for the 2019 International Gaming Summit June 4 to 6 at The Ritz Carlton Half Moon Bay hotel in Northern California. As a premier event that brings together leaders from all global gaming sectors, the Summit will provide operators, suppliers, attorneys, investors, bankers, regulators and other advisor delegates with an unparalleled opportunity to meet and discuss the top issues facing gaming toda