By
Phil
- 3 June 2019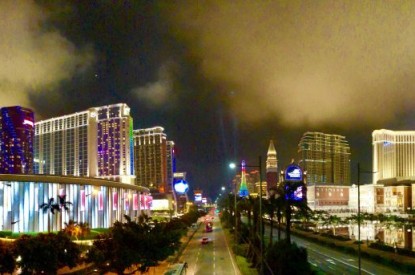 Macau's gross gaming revenue was back to growth in May when GGR came in at MOP$25.95bn (US$3.22bn), marking growth of 1.8 per cent year-on-year and reaching a five month high.
Boosted by the Labor Day holiday and improved luck in the VIP sector, the figure marked a 10 per cent increase from April 2019's revenue.
May and February have been the only moths of 2019 to show growth. Mass market drove the growth with estimates of 13 to 14 per cent improvements. The year has been impacted of course by the trade war between China and the US with China blaming the Trump administration for a recent breakdown in talks.
JP Morgan analyst DS Kim said: "Growth came in spite of a favourable comparison for VIP luck, as last May was one of the unluckiest months for junkets (versus normal luck for this May). In other words, we believe VIP rolling volumes actually declined by a high-teen rate year-on-year in May, showing no signs of recovery."
Deutsche Bank Securities' analysts Carlo Santarelli and Steven Pizzella said: "In this macro-driven environment for gaming stocks, it's challenging to believe the result represents a distinct catalyst for shares. Nevertheless, we view the bounce back in May favourably."
Nomura analysts Harry Curtis, Daniel Adam and Brian Dobson described the May bounce back as a 'modest positive surprise' coming despite a 'softening economic pace in China.'
"Rhetoric around the trade dispute has worsened, so continued growth in Macau, even if modest, should show the underlying strength in mass demand now that junket GGR is solidly negative," they explained.
Nomura has predicted a 0.5 per cent year-on-year growth in Macau GGR for June.
Morgan Stanley's Praveen Choudhary said: "Macau's May GGR came in-line, although mass revenue continues to grow at more than 10 per cent. At the current valuations, downside seems limited. We estimate that VIP roll declined by 15 to 20 percent, suggesting strong double-digit mass revenue growth in May (compared to +10 percent in first-quarter 2019), which is positive."
So far Macau's gaming revenue for the first five months of 2019 has fallen 1.6 per cent to MOP$125.69bn.