By
Phil
- 7 January 2020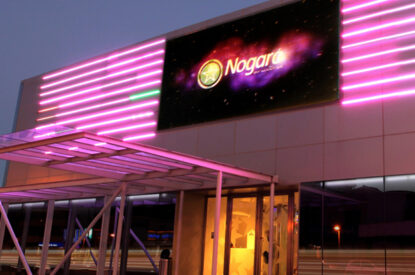 Vidaplan S.A. has presented a court-led conciliation procedure hearing with the General Directorate of Casinos of Uruguay (DGC) in a preliminary step as it seeks US$21m in compensation.
The company is seeking damages for what the company understands as unfair competition on behalf of the board, according to newspaper El País. The audience has been set for March.
In November Vidaplan SA which since 2009 has rented the location of the Nogaró casino in Punta del Este, announced that if the General Directorate of Casinos – to which it leases the space – does not terminate the contract, it would close the casino in late April. A court in Maldonado put an embargo on Vidaplan's assets due to the non-payment of the rent for the property that houses the casino located at the entrance of Gorlero Avenue.
La DGC runs the casino with Vidaplan. The original plan was to close the Punta Shopping centre gaming room operated by the DGC. However, the room was not closed and was instead enlarged.
Vidaplan SA has long expressed its intention to leave the business, which it considers "unfeasible" due to changes in gambling regulation. Vidaplan S.A. sources told local daily El País last year that the state has hindered development and now even competes with the company having placed a number of state run last generation slots in the Punta Shopping centre.
In 2015 an Argentine businessman along with a number of European operators and Uruguayan investors bought the casino at the Mantra Resort Spa and Casino located in Manantiales – a resort in the Maldonado Department of south-eastern Uruguay. The Mantra Resort, Spa & Casino is Enjoy Punta del Este's main competitor in Punta del Este and is located, near the town of Barra de Maldonado. In addition, the group now controls the Casino Nogaró.
In common with many other casinos in Uruguay both the casino in the hotel and the casino Nogaró come under the mixed system. Under the mixed system private investors can set up a casino but it is the state that manages and runs the casino for which it receives in return between 35 per cent and 45 per cent a percentage of casino profit.