By
Phil
- 28 April 2020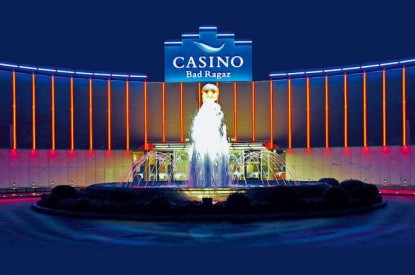 Switzerland's Grand Resort Bad Ragaz generated a consolidated net profit of CHF3m in 2019.
The Casino Admiral in Ruggell, Lichtenstein, in which Grand Resort Bad Ragaz AG holds a third, made an important contribution. Around CHF6m flowed from Ruggell to Bad Ragaz, without which the group would have slipped into the red.
Grand Resort Bad Ragaz AG's sales decreased by 1.8 per cent in 2019 compared to the previous year, coming in at CHF 106.6m, primarily due to the closure of the Grand Hotel Quellenhof for around five months for renovation. Despite this, revenue at the hotel came in at CHF106.6m, only 1.8 percent below the previous year.Over 313,000 people visited the bath and the new Ragaz sauna village 2019.
CEO Patrick Vogler said: "We are very satisfied with this. From today's perspective, the successful year 2019 gave us the necessary strength that we urgently need in the current crisis. In order to be able to weather such crises as the current corona crisis on a business level, but above all on a human level, it is essential to have strong support. And that includes the support of our shareholders, our board of directors, our main shareholder Dr. Thomas Schmidheiny and his family – but also the support and cohesion of all employees."
He added that the current financial year will be a challenge as a result of Covid-19, with most of Grand Resort Bad Ragaz at a standstill . "Only the medical center and the Clinic Bad Ragaz are currently in operation," said Mr. Vogler. Due to the easing announced by the Federal Council recently, hairdressing and massage services could soon be offered again. "We are still evaluating when this will be the case in Bad Ragaz," Mr. Vogler added.