By
Phil
- 29 April 2020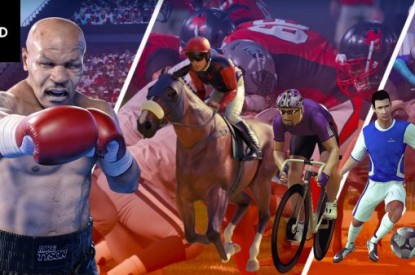 Whilst Inspired Entertainment's retail customers remain on lockdown due to the COVID-19 pandemic. At the same time, the Company has seen an uptick in demand in certain of its business lines.
In light of the absence of live sporting events and as demonstrated by the recent success of the Virtual Grand National and the excitement surrounding the upcoming "The Kentucky Derby: Triple Crown Showdown", Virtual Sports remain an important driver of the Company's business.
In addition to actions previously reported by the Company on March 30, Inspired has implemented further furloughs across its workforce as well as expense reductions. Following these actions, and in light of recent operating trends, the Company currently expects to have positive Adjusted EBITDA levels beginning in April 2020.
Lorne Weil, Executive Chairman of Inspired said, "As the impact of this pandemic continues to grow, we remain focused on the well-being of our employees, while taking the necessary steps to strengthen our financial flexibility, prioritise investments, and reduce our expenditures in this time of uncertainty. While it is impossible to predict how long this crisis will last, we believe these actions will help us to navigate this environment to ensure our company's long-term success."
Mr. Weil added: "We have been fortunate to see growth in certain of our business lines since the beginning of the COVID-19 crisis, providing us an important cushion against the current cessation in our land-based business. We remain committed to providing our customers with excellent service and products and continue to do our best to accommodate the unprecedented demand in certain business lines, which we see as a significant sign of strength in the longer term. We continue to monitor developments on a real-time basis, and, fortunately, we're starting to see some restrictions on land-based venues have been lifted. We're looking forward to resuming normal operations as soon as conditions permit, as we seek to build upon our positive momentum from our fourth quarter."
Inspired provided an updated 13-week projected cash flow forecast to its lenders which showed an improved liquidity profile as compared to a previously provided forecast. Additionally, the company announced favourable improvements in recent business trends.
The company has taken a number of actions over the past few weeks to provide greater financial flexibility and near-term liquidity for its business. Based upon the projections provided to lenders on April 24, 2020 (the April 24 Projections), Inspired currently projects having available cash balances of £25.7m, or $31.8m, at July 17, 2020, assuming the retail lockdown carries on for this period. This compares favourably to a prior projected cash balance of £10.1m, or $12.5m, at July 31, 2020 based upon prior projections provided to lenders on March 24, 2020 (the March 24 Projections)
Following the projection period underlying the April 24 Projections, management currently expects a further improvement in monthly operating cash uses (excluding debt service), to approximately £0.5 million per month for as long as all retail locations are closed. It should be noted that all projections assume that all retail locations would remain closed for the entire projection period.
Additionally, on April 24, following the preparation of the April 24th Projections, the Italian Government announced that certain gaming locations (including wagering on both Virtual Sports and live sports) would be permitted to operate beginning May 11, 2020. The April 24 Projections do not include any potential benefit due to these potential retail re-openings.
Furthermore, Inspired currently expects to apply to access certain UK Government-sponsored lending programs which appear targeted to buffering the liquidity position of companies such as Inspired as these companies "reopen" their businesses in the future. Neither set of projections contemplates the receipt of any proceeds from such programs, which can be an important part of any additional capital we may raise in the future. There can be no assurance, however, that Inspired will be able to access these lending programs.
Business Update