By
Phil
- 17 November 2020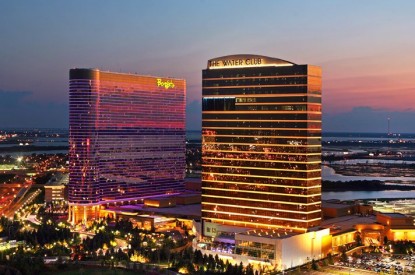 Atlantic City casino Borgata has confirmed that it being forced to lay off or reduce the hours of 422 workers as a result of the strict new indoor dining limits imposed by New Jersey Governor Phil Murphy to counter a rise in infections in New Jersey.
Borgata generated $67.5m in sports betting, up more than 10 per cent from the same month last year.
Casino President Melonie Johnson confirmed the property is laying off 73 workers and cutting the hours of 349 others.
She said: "Regrettably, due to the adjusted operations and overall impact of the pandemic on business, we've been forced to modify our staffing levels," Johnson wrote in her letter to workers.We are hopeful to return employees to work and increase hours when the executive order is lifted, operations expand and business demand returns," she wrote. "The governor has not yet announced when the order will be lifted so, unfortunately, we don't know how long this may last and cannot fully assess any lasting impacts on our business levels."
Atlantic City's casinos reported 251 new positive cases of Covid-19 among employees since reopening on July 2 at 25 per cent capacity with more than 60 per cent of those cases being reported in October.
Steve Callender, President of the CANJ and regional President of Caesars Entertainment, said: "These are unprecedented times, which is why the industry has taken extraordinary measures to safely welcome back thousands of hardworking employees and valued guests, while also helping to minimize the exposure of Atlantic City casino property guests, our employees, and our local community to the Covid-19 virus. We remain dedicated to complying with, or exceeding, local or state-imposed mandates, restrictions, and occupancy limits to try to maintain a healthy environment."