By
Phil
- 1 October 2021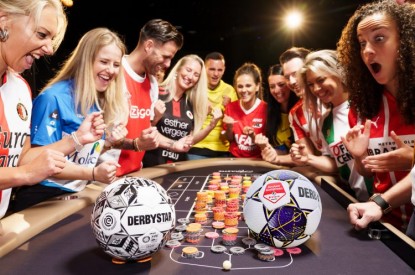 The market for legal online games of chance in the Netherlands opened today, following the news earlier this week that the Dutch Gaming Authority Kansspelautoriteit had confirmed that 10 companies had been granted a license to offer games of chance via the internet.
The ten companies are TOTO Online, FPO Netherlands, Holland Casino, NSUS Malta, Play North Limited, Tombola International Malta, Hillside, Bingoal Netherlands, Betent and LiveScore Malta Limited.
The legalisation and regulation of online gambling is a result of the Remote Gambling Act. The objective of the Act is to create a sufficiently attractive legal online gambling offer, so that Dutch consumers who want to gamble via the Internet can go there. He plays there in a protected environment. The Gaming Authority supervises.
René Jansen, Chairman of the board of directors of the Gaming Authority, says that the 10 licenses that have now been granted are only the beginning. Jansen: 'There are still applications pending. There is a category of providers that has not yet been allowed to submit a permit application. This is the result of the Postema motion that was submitted during the debate on the bill in the Senate.(refers to another website)Other providers may also be interested, but are waiting to submit an application because they are not ready yet. Strict conditions must be met and strict testing is carried out. But there will certainly be more license holders.'
Earlier this year, the Gaming Authority announced that 29 applications had been submitted. There is an open system: all applicants who meet the conditions receive a permit.
The Remote Gambling Act not only legalises and regulates online gambling. Compared to existing legislation, there are also additional requirements in the field of addiction prevention and advertising. The Koa Act is an important step in the modernization of Dutch gambling policy. This is aimed at protecting consumers, preventing gambling addiction and combating crime and illegality.
Mr. Jansen added: 'The Gaming Authority's mission is to 'play safe', consumers who want to participate in games of chance must be able to do so in a safe environment. He must be assured of fair play. And the provider must pay sufficient attention to the prevention of gambling addiction. Today, with the opening of the legal market for online games of chance, an important step has been taken. Recent years have shown that simply banning online gambling was no longer possible. With legalization and regulation it is better possible to protect consumers against abuses.'