By
Phil
- 30 May 2022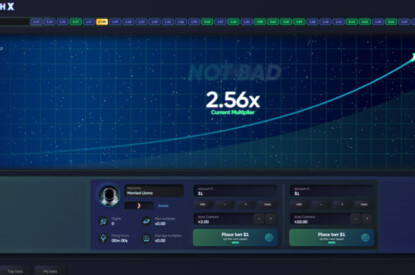 Turbo Games has described its Crash X as 'one of the most popular kinds of instant games that doesn't stop to tickle players' nerves around the world.'
The company has updated the format of its rocket-themed crash game.
It said: "As all gamblers always have an insatiable desire for new emotions and new challenges, Turbo Games has updated the legendary format of the game with the fresh functionality. The last version of Crash X has been enriched with the following features: Sensational updates of the game "Crash X"
"The function of placing 2 bets simultaneously gives a player the possibility to test and follow many different tactics of the game. It also doubles the number of bets for the operator, as well as turnover and revenue," it added
The aim of these phrases is to lift the spirit of the player and encourage him/her to stay longer in the rocket in order to win more. A player sees the encouraging words when the multiplier is on the stages: x2, x3, x5, x7, x10, x30, x100. For example: Not Bad, Nice, Wicked, Awesome, Godlike, etc.
The statistics show the number of flights, flying hours, max multiplier & average multiplier reached by a player. system of ranks based on the number of flights.