By
Lewis
- 12 August 2021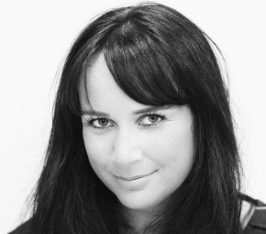 Specialising in iGaming and crypto, EyeSpy Recruitment is a recruitment agency with an international client base of FTSE businesses, SMEs, and start-ups. G3 sits down for an in-depth joint interview with the agency's founding sisters to discuss the art of recruitment.
Emma Clayton-Wright, Managing Director, and Jo Sykes, Director of Talent Acquisition, explain how iGaming's recruitment landscape has evolved over the last decade, culminating in an accelerated shift towards remote working and a recognition from employers that an office environment doesn't necessarily facilitate greater productivity.
Jo and Emma detail how they build a meaningful relationship with candidates beyond surface level CV talk, as well as discussing diversity, what an ethical recruitment partnership means in practice and the red flags they watch out for during the interview process.
How would you assess and rate the current iGaming recruitment landscape?
Emma Clayton-Wright, Founder & Managing Director: The recruitment landscape compared to when I entered the space 17 years ago is totally different. If I think back to when my journey and passion for the gaming industry began at PartyGaming.com, there was no gaming talent out there, so we had to go for the next best thing – digital talent.
Previously, agencies weren't as specialised within the iGaming industry. Over the years, clients have become more focused on the candidate experience and ensuring candidates have a good experience of the brand even if they don't attain the role. This aspect has come on leaps and bounds.
Currently, the recruitment landscape is hugely buoyed within the online gaming space. Whilst other industries have been negatively hit by Covid-19, we have seen the demand grow hugely in the last twelve months. What makes the recruitment in online gaming so different to other industries is the constant innovation across products, markets, and technology.
It is constantly challenging Jo and me to be at the top of our game, understanding what is going on in the marketplace and continually learning. It is hugely enjoyable.
Jo Sykes, Founder & Director of Talent Acquisition: I would say that the recruitment landscape has become much more sophisticated, and clients have a much higher expectation of the service they receive (as they should!). From a candidate experience, the talent pool has widened exponentially as you'd expect.
From our perspective, as time goes on you get more experience and skilled in what you do and subsequently refine and hone your craft. That is certainly something we have done in terms of our recruitment process.
Why specialise specifically in the iGaming and crypto sectors?
Emma: It has always predominantly been gaming for EyeSpy, and in the last few years crypto has been added into the mix. There is a natural crossover in the type of talent crypto businesses like and desire from iGaming.
We touched on working in e-commerce a few years ago, working with the likes of Just Eat, Jet2 and Shop Direct Group (now The Very Group), mainly because C-level contacts moved from gaming into those industries.
We were successful, but we felt it was too much diversification for our business. We recognised that we preferred and were better in the iGaming space. The skills required, be it tech or data mining, were transferrable between the two industries, but there was a huge amount of gross potential in gaming, so we circled back to what we knew and enjoyed.
We've tried everything over the years. For example, we used to have a contracting vertical that saw us provide contracting staff to William Hill, but we realised that contracting is a hugely competitive space within the UK and not our greatest strength.
With casinos increasingly integrating sportsbooks and iGaming offerings, has land-based recruitment ever been on your radar?
Jo: The retail estate of our clients is totally different from the digital business, featuring a completely different type of candidate and skill sets we have recruited for over a decade.
Emma: However, we have seen content providers and B2C's want to have joint ventures with land-based casinos and look to recruit the right individual to be that bridge.
Jo: Yes – we do place those kinds of roles. Oftentimes, land-based partnerships are required to enter a certain market. Overall, though, land-based recruitment is very different to our type of recruitment. iGaming is where our experience, and hearts, are.
How has Covid-19 impacted recruitment?
Emma: The pandemic has had a hugely positive impact for recruitment in the online gaming industry. It has enabled employees to demonstrate they can work effectively and efficiently from home. As such, the open mindedness from employers offering full or partial remote working has seen a huge shift.
There is a massive demand for talent across all verticals and areas of the business. Prior to Covid-19 employees had to be office based, making it much harder to attract niche skill sets for senior management roles to relocate to iGaming jurisdictions. Covid-19 has certainly fast tracked a more open minded and forward-thinking approach to recruitment and remote working.
Jo: I totally agree. It's because there was no precedent for the last 18 months. Why would companies challenge the status quo when they didn't know if remote working would work? We have always had candidates, particularly on the technical side, asking for remote working and clients often said no.
In the second quarter of 2020 in the immediate throes of Covid-19, we attended a couple of digital forums where you had C-level executives discussing how their businesses reacted to the pandemic and managing employees remotely.
Even at that very early stage the consensus was that remote working had been a largely positive thing with increased productivity and people coping well with the change. Now we are over a year on, and most companies are looking at the reduced operational costs and are holding surveys about the future of their working environment.
Most candidates we speak to would like a balance. Very few are saying one or the other. I think it is nice for employees to have a genuine option on their work-life balance. It is very demanding being in this sector and if you don't have to commute, then it's better for all involved.
Emma: It also makes our job easier. We have always championed high-calibre candidates to our clients, but they wouldn't want to relocate to Malta or Gibraltar – not everyone wants to live on a Rock or leave their home country. Covid-19 has fast tracked the working environment by decades.
What we are currently seeing may have come about in 20- or 30-years' time. As Jo said, nobody was going to do it first, but the pandemic was a leveller. It's made employers and senior management more understanding to a work-life balance.
Jo: It is one of the silver linings of a horrible pandemic.
Emma: I have noticed with candidates and clients during this period something I have coined 'Covid kindness' whereby people seem to have more time for others. There is a commonality of shared lockdowns and living with this virus regardless of background or geography. iGaming is a tight knit industry with a real sense of camaraderie, one which has really come to bear in this last 18 months.
Jo: Covid has given everybody a real sense of empathy for their fellow human beings. Before, it was all work orientated and if you were working from home and the dog barked you would die a thousand deaths inside because someone would frown on the other end of the call.
Now it's understood that you can work very well and overachieve in your job from home and that a 'work environment' isn't the be-all and end-all.
How have recruitment directives changed pertaining to diversity and inclusion in the workplace?
Jo: Companies are becoming more aware of gender inequalities. I have never been in a scenario whereby a manager has said 'I want a female for this role' but you will have a hiring manager touch on what the current set-up of the team is and an inference that it would be preferable to have more of a balance.
I would say most of our clients want to see gender diversity in shortlists. 10 years ago, it was completely male dominated from a candidate perspective. That is now no longer the case.
Emma: We don't get asked by companies to ensure a shortlist is comprised of women, but there is an obvious need for more women in senior management and C-level roles. As women ourselves and I have a daughter, we always encourage women to ensure they are positioning and putting themselves forward in the same way their male peers would.
For example, women tend not to be as punchy with their salary expectations. Women who are potentially more suited to a role than a male counterpart often won't be demanding a large salary but will say 'it's not about the money, but the context of the role'.
I respond by saying 'that's great, but you're not doing much for the gender pay gap if you are not being as competitive with your salary expectations.'
Jo: We are there to provide a benchmark and guide candidates who do fall into that category of where they should be sitting from a salary perspective. We will always be very forthcoming with that.
One senior director of a global business I recently spoke to is aware of white male dominance and said it is something he would actively like to address for the obvious reason that their customer base is not all white men. The gaming audience is diverse, and he would like his team to reflect that diversity.
This makes perfect sense and there is a growing desire to change. 10 years ago, it was very much an old boys club for progression within companies. That is not the case anymore. Now, it is your experience and the value added that is considered.
How do you manage the balance between managing clients and representing their best interests with investing time and resources into a candidate's demands and expectations?
Jo: It is about being fair. If we were representing you and you'd been in your business for five years, it is very unusual to be able to keep up with the market value of that experience within the same company. You generally don't get significant wage hikes in a role.
We wouldn't be doing our job properly if we didn't say 'this is where you should be sitting for your next role'. Sometimes, this does sound like a big jump. Other times, it's not. Yes – we represent the client but it's also super important we present the candidate too and they feel they have all the information they need about the role, the company, and the package.
There needs to be transparency from both parties or there isn't going to be a successful outcome. It's not about getting the biggest bang for your buck but getting the right person who will start work feeling motivated and valued with the salary they have got.
Emma: Clients don't necessarily want to get somebody for the lowest price they can. They want to be known in the industry for being a competitive employer offering a good working environment and overall package.
If the client is unrealistic in terms of what they want for the salary on offer, we will go to them with a candidate's current package and explain they will want a natural uplift. Sometimes clients need this reality check in terms of what the going rate is for certain skill sets.
Jo: For every application I submit there is complete transparency over the package details. There is no point having any confusion over that point. If you have a conversation with a company, you need to know on a very basic level that they are going to offer you a competitive salary for that role.
Sometimes you get asked to take that off a general application within a big business as it will get circulated to lots of stakeholders and they don't necessarily want to communicate salary values to everyone. But, overall, our approach is one of complete transparency and it works very well.
What does an ethical recruitment partnership mean in practice?
Jo: Honesty, trust and integrity are the cornerstones of our business. They are the reasons EyeSpy is a go-to brand for iGaming talent acquisition for so many businesses and C-level executives in the sector. Those values permeate every project we undertake, giving candidates and clients the confidence to work with us again.
We give candidates genuine insight to the team and the challenges of the role. It is not pure sales – 'this is the utopian role, and you are going to be extremely happy' – it's about warts and all. This is what we ask the clients. What are the challenges of the role? Are there any difficulties in the culture? Are there people management issues?
When we speak to clients about a candidate, we'll be honest about whether you are interviewing with multiple processes – a common occurrence when a talented candidate is seeking a new job. Constant and open communication between the two parties underpins our success as an agency. Those principals – honesty, trust, and integrity – are intrinsic.
Emma: There are quite a lot of sharks within recruitment. When we first started, we were tarred with that brush.
Jo: It's more like poor practice – they don't even speak to a candidate before sending their CV across which is absolute madness. There is a lot of that about.
Emma: Because we are very passionate about what we do and it's our name above the door, as well as many of our industry peers being friends, we couldn't stand the thought of having a bad reputation. It has always been about going above and beyond. Delivering high calibre candidates and service to our clients is more important than profit.
What makes a good recruiter?
Jo: Interviewing is the key skill for a recruiter, but it's not the only skill. You need to listen and display empathy for those you are recruiting for. Communication skills, being able to listen and interactive with your fellow humans, is fundamental. Obviously, you have a job description and a, b, and c to fill in terms of the experience, but that's only part of it. The rest is chemistry.
How do you quantify chemistry? It comes down to spending time with candidates and having a decent conversation beyond walking through the CV. Understanding a bit about candidate's lives – their family and what's important to them. You can't get to know everything about someone from an initial call but it's so important to talk about things beyond the prospective role and career.
It is amazing how picking out parts of a conversation can help you in terms of figuring out what makes a person tick and how well they are going to get on with a hiring manager. It's a soft skill, which is bit of a fluffy answer, but there is no clear-cut methodology.
How do you build a meaningful relationship with candidates that is beyond 'top-show'? How do you get to understand a potential recruit when they're naturally guarded about their intentions and what they want to give away about themselves?
Jo: Years of experience enable you to pick up on the red flags. Asking candidates about their current role, what they like and don't like, what they respond well to and what their management style is are the questions where you really learn something about the kind of person they are. It's about the questions you ask to get a grasp of a candidate's personality type.
Emma: It all boils down to the relationships you have with the client and the candidate. From a client perspective, a FTSE business is very different to a start-up. The need of the candidate to work 24/7 is more likely to fall into the latter category. Somebody might be more suited to working in a more corporate-type FTSE environment. It's all down to making the right fit.
Can you provide an example of a red flag?
Jo: One of the most obvious ones is a career pattern of repeated conflicts where it is never the candidate's fault. Someone that moves roles frequently requires a deep dive into understanding the reasons why. There can often be very genuine reasons why that is the case.
Emma: Arrogance also doesn't make for a good candidate. Being humble, knowledgeable, and solid communication skills come across the best. Obviously, it is important for a candidate to talk about their previous success in any given role, but launching straight in with "I've single handedly achieved a 3,000 percent growth in X, Y and Z" will only come across as boastful and not in a good way.
Jo: If you are recruiting for a CPO role and ask about the transformation experience, we do so in a structured, specific way: 'have you ever taken a B2C digital business through a transformational process in terms of the agile process?'
We have heard this spoken about by experts on so many different accounts over the years so if the answer doesn't have substance or isn't fact-based, I'm not sold. When you submit a candidate application, you must detail why you are submitting them, not just because they come across very well. Great communication skills and a lovely smile don't cut it alone.
What is the most enjoyable aspect of recruitment?
Emma: You really do change people lives. People move across the world because of your decision to put candidates forward for a role who sometimes then go on to meet their partners in a new area or workplace.
That's lovely and they do have a bit of gratitude for helping facilitate that change. Of course, their success is totally down to them, but you enabled them to experience something new and different. That is a lovely part of the role.
Jo: Recently, I helped a South African candidate relocate from Estonia to Antigua which she is very grateful for as she hates the cold. She has a lovely dog called Lucy and has been sending me pictures of her in the new house on WhatsApp.
When helping a candidate, it's genuine. I will field queries at all times of the day as it's a massive thing for someone to relocate and take on a new role and you tend to be that crux, particularly if they are single and don't have a sounding board.
People remember it and in three years' time and that individual sometimes comes back to say, 'keep me in mind if you are looking for a role I might fit with'.
Emma: Or they come back as a client.
Jo: We are having to say no to work. There is no point overloading and not maintaining the level we operate at. It does break a little piece of my heart when turning down a project offer, but I'd much rather say no and do a good job on what we have.
Emma: There is just not enough hours in a day. We are happy to work 12 hours a day to keep on top of and provide a good service, but from starting the business with a just a laptop and a three-month-old baby, saying no to business is very difficult.
Jo: For sure, you have favourites with clients. You work with them for a long time and understand them almost intimately in terms of their preferences, personality, and the kind of company culture they foster.
We take a lot of pride in the fact we are genuinely connected with our candidates. Small details make a big difference. When every candidate starts, we get in touch to ask how their first day or week has gone. We could be extremely busy, but those small WhatsApp messages mean a lot.
Emma: Fundamentally, we care. We care that the candidate has been placed in a good role and the client has received a good service. It's our business and our priorities are to ensure we provide the best services to both parties.