By
Lewis
- 18 August 2020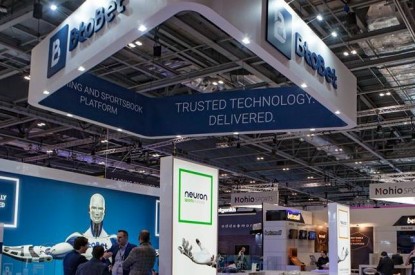 BtoBet has announced a partnership with Africa-focused payment provider Tola Mobile in an agreement that will see the platform provider in Africa boost its payment gateway portfolio and simplify the betting experience for local players.
BtoBet will provide its partners with Tola's Mobile Wallet technology allowing for multiple market transactions through a single API across multiple regions. In addition to the support of Mobile Wallet integrations, the Tola platform also supports credit card payments, initially in Kenya, Uganda and Nigeria.
Through this agreement BtoBet's partners will also have the provision of the Mobile Wallet integration for the funding of Accounts and payout of winnings and prizes, as well as SMS notifications to the player, 'Betting by SMS' instruction and fully customised USSD Menus replicating website functions on every type of handset.
The main aim is simplifying the bet placement and money withdrawal procedure whilst still maintaining control of the funds within the merchant's own dedicated paybill.
BtoBet's Chief Marketing Officer, Sabrina Soldà, said that "payments are pivotal both from the operators' perspective and also for the players, especially in a context such as Africa where payments are still considered as a continuously evolving element for the entire industry. Through Tola we aim to further provide our partners with a payment gateway portfolio that facilitates all kind of transactions in multiple markets in the region."
Simon Pepper, Tola's Head of Product, expressed his pleasure regarding the partnership, stating that through BtoBet's extensive presence in all the continent's regulated regions, Tola would be able to render service to an ever-growing community of mobile wallet dependent consumers who look for a fast and secure way to make and receive payments.
Simon commented: "I am positive that our payment ecosystem will prove to be highly popular with BtoBet's partners with its ease of implementation and secure infrastructure offering a resilient means of processing payments. When combined with our Mobile Enablement technologies, BtoBet's partners benefit by extending the reach of their services to every mobile handset."