By
Lewis
- 1 August 2019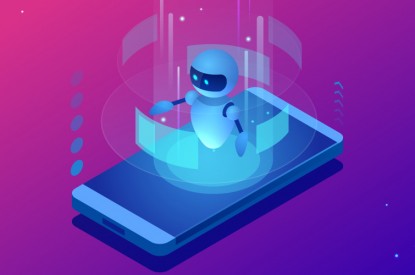 Every igaming operator can state that a robust risk management system is an essential part of any online betting and gaming business. You can have the most functional and game-rich sports betting or casino platform, yet, if it is not properly protected from fraudulent gaming and betting activities, you will end up with a negative ROI.
We won't reinvent the wheel saying that gambling is inherently risky sector. Not to mention igaming, which is a high target for cheaters and fraudsters. Bonus hunters, multiple account players, late bettors, etc, are the biggest headache for every igaming risk manager. Besides, the Internet provides almost global market access and professional players are constantly in search of ways to take advantage of odds imperfections, system loopholes and delays.
In a situation like this, an inch of incorrectness and a few seconds of the slowdown can cause the online gambling business significant losses. An effective, flexible and high-level risk management system, enhanced with cutting-edge AI-powered risk management tools can take the situation in hand.
The three components that form the bottom line of a top quality risk management system are innovative and sophisticated risk management tool, accurate mathematical algorithms and a team of expert risk managers. The application of sophisticated AI-powered tools in risk management processes has drastically changed the correlation between the components, shifting the process from manual to automated. Most of the manual processes that once required human involvement, today are performed by AI-enabled risk management software.
The benefits of automating the online gambling risk management processes are fairly evident: cutting costs, saving time, reducing errors, increasing the effectiveness, etc. Obviously, AI-powered software can brilliantly execute a large part of the risk management jobs. Yet, this does not mean that AI-powered risk management tools will result in unemployment Armageddon in the online gaming industry. Instead, the integration of AI-powered tools into the igaming risk management sector will accelerate the process up to 10 times, make it more effective and help risk managers to do their job better, faster, more accurately.
So, let's move ahead and take a closer look at the major impact AI-powered risk management tools have in mitigating risks of loss, preventing gaming and betting fraud, providing predictive analysis, as well as reducing costs on risk management staff.
Application of Artificial Intelligence in Risk Management Software
Twenty-first-century companies harness the power of AI-powered tools and software to make their businesses more productive and up-to-date. iGaming has been among the pioneers to unleash the potential of AI-based tools. The implementation of artificial intelligence in the online gambling industry includes, but is not limited to:
• collecting high-quality data,
• analysing player gaming and betting habits,
• tailoring offers to the needs of each player,
• personalising user experience: recommendations on bet markets and casino games,
• detecting and preventing illegal gaming and betting activities beforehand.
Each of the above-mentioned areas is an essential piece of a big puzzle contributing to the success of an igaming business. Here, we will review the advancements that AI brings into igaming risk management processes, i.e. detecting and preventing illegal gaming and betting activities beforehand.
Here is what the implementation of AI-powered tools generally means to igaming risk management:
• comprehensive analysis of the entire lifecycle of players,
• automated and semi-automated player segmentation,
• real-time detection of risky behavior with corresponding alert notifications,
• instant application of restraining measures based on the player's betting behavior.
To put it in a nutshell, automated and semi-automated risk management tools are greatly involved in every stage of the risk management to prevent any player malicious activity and mitigate risks of loss.
What Should a Cutting-Edge Risk Management Tool Be Like?
An innovative AI-based risk management tool should ensure comprehensive and high-level risk management at every stage of player journey. It must offer real-time analytics data, gained through the application of sophisticated machine learning algorithms. For instance, BetConstruct's risk management tool Umbrella provides fully automated detection of risky activities, assignment of financial and additional categories, real-time analytics and reports. With a strong focus on AI integration into risk management processes, Umbrella significantly reduces human involvement, improves the accuracy and efficiency of all processes and guarantees risk-free growth for your igaming business.
Visit the BetConstruct website to read this article with illustrations and for more blog topics from the BetConstruct team: BetConstruct.com