By
Phil
- 30 March 2016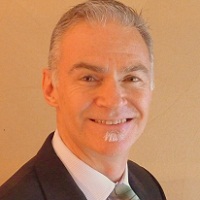 The Alderney Gambling Control Commission (AGCC) has appointed Tom Fears as director of regulatory operations.
Between 2006 and 2009 Mr Fears was the organisation's senior regulatory inspector and returns to the commission to take on the role recently vacated by Jorn Starck who has become Executive Director.
Mr Fears has also worked in various senior roles in the US land-based gambling industry, serving as legal counsel, senior law enforcement investigator and director of device approvals for various Colorado gambling regulatory bodies.
After leaving the AGCC in 2009 he returned to Colorado, working as hearing officer for the Department of Labour and Employment, then as contract manager for the Colorado Department of Corrections.
Jorn Starck says that he is extremely pleased to welcome Mr Fears back to the fold and values his strong background in top tier regulatory procedures and processes.
'Tom has extensive and valuable experience working in Colorado which has an international reputation for the strength of its work in the gambling industry. We are delighted to be able to further strengthen our executive team with a seasoned gambling regulator of Tom's caliber and we wish him the very best of success in his new position.'
Mr Fears added: "While many changes have taken place during my absence, I nonetheless have broad familiarity with the fundamentals of Alderney's regulatory programme, as I helped develop it during my first tenure. I come back with a fresh set of eyes, bringing in an outside perspective, to question current practices and, if required, look for more efficient ways to approach problems.
"The future remains positive for Alderney. When the Point of Consumption tax was introduced in the UK, there was uncertainty about its potential impact on Alderney and the regulatory model that we have built our offering on. Alderney's resilience and ability to adapt demonstrated that a progressive and dynamic response to these new pressures could be successful. We are continuing to see tremendous interest in our licensing and certification programmes, not only in the European sphere, but in Asia, the Americas and Eastern Europe too."