By
Phil
- 22 April 2015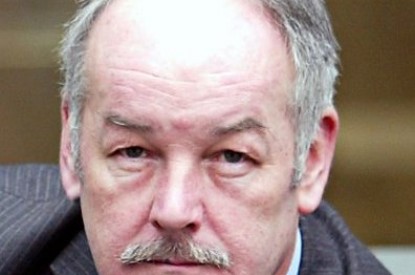 Alderney is launching an incubator initiative to attract games developers and start-up operators to the world-leading jurisdiction.
The 'Alderney Hub' is part of a Government-backed project called the Digital Greenhouse which seeks to expand the jurisdiction's exposure to digital and creative industries.
Robin Le Prevost, Alderney's Director for eCommerce Development said: "Alderney has been regarded as the most progressive and highly regarded of Europe's offshore jurisdictions for many years and we are determined to retain that reputation. Seen as the first choice and the world's largest base for B2B suppliers, our licensees provide gaming services across the globe to hundreds of B2C operators. We also host many of the top B2C operators in our own right. The online gambling industry is continuously evolving and Alderney is leading the way. We are seeing an explosion in the demand for new innovative content."
"Our licensing framework has set the standard and blueprint for many major jurisdictions and a unique part is recognising the status of Games Developers," he said. "We have certificated a significant number and that service has always been in high demand. Games Developers whose games have been endorsed to Alderney's technical standards are seen as the gold standard. They can easily integrate their games onto the dozens of platforms licensed in Alderney and elsewhere and from there access global markets."
It is this flexible and progressive approach that has led Betable, Cashbet, Gamblit, Geco and Leander amongst many others, to establish their distribution services from Alderney.
Mr. Le Prevost added: "In order to accelerate Alderney's position for start-up operators and games developers we have introduced cost reduction features to our licensing regime. For example, the fee for the first year is cut by half but we also enable games developers to evolve easily to become fully-fledged platform operators should they wish to. In addition, not only can we introduce our start-up operators to the top specialists mentioned but also to all of our B2B suppliers, to see who they would like to work with. But, in order to provide the help that start-ups require we have gone even further. A holistic approach has been specifically put together to provide the support that they will find essential. We have gathered together a number of hugely experienced industry experts and service providers in a number of key areas. These include technology and software testing, legal, accountancy and tax planning, intellectual property, specialist staff recruitment, ID and payment processors. We are also working on another initiative with funding experts, details of which are expected shortly."
Another prime example of Alderney's innovation is illustrated by it becoming the first eGambling Jurisdiction to approve a bespoke cloud platform. Cloud platforms are at the cutting edge of technology but their use in the gambling environment can be problematic for a number of regulatory reasons.
Mr. Le Prevost explained: "This technology provides significant advantages to our licensees and not least the start-up community who will reap the rewards of lower costs to launching and growing through the use of cloud services. Alderney has many years experience of regulating the eGambling industry and we want to leverage that skill and knowledge base to provide a leg up to the innovators and entrepreneurs. They will provide the next generation of games and gambling activities and feed the ravenous appetite for creative content for the world's leading operators."