By
Phil
- 6 May 2014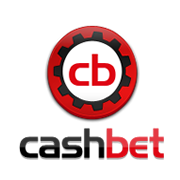 CashBet has now officially launched its real-money online gambling platform in the United Kingdom following permissions granted by the Alderney Gambling Control Commission.
The first game to go live on CashBet's platform will be Casino Island Adventure from leading developer Gamzio. Additionally, CashBet is now eligible for a transactional waiver in the state of New Jersey and is actively seeking a New Jersey land-based casino partner to launch its offering this year. The company is in discussions with several Atlantic City casinos for online expansion. CashBet is now widely accepting applications from game developers to launch on its mobile gambling platform.
"Every publisher and developer we speak with is interested in entering the online gaming market, but is concerned about the barriers to entry, such as compliance and security. We're continuing to build the most trusted platform for mobile gambling, and we have a highly experienced team that deeply understands what 'Real Money Play' is all about. Given our experience and platform offering, we make it easy for developers to focus on making great games while accessing one of the largest growing markets worldwide," said Dr. Mike Reaves, CEO and co-founder of CashBet.
"CashBet's turn-key platform has allowed Gamzio to quickly expand into the fast-growing mobile casino industry. We are looking forward to launching
our first real-money game on the App Store, Casino Island Adventure, using CashBet's eGambling technology," said Jay Deiboldt, CEO of Gamzio, Inc.
In its continued effort to bring fresh content into real-money gambling markets, CashBet has signed an agreement with the UK company, Reflex Gaming Limited, to bring the company's fruit machines online for real-money play on mobile devices. Mobile game development studio, Furywing has also signed on to launch with CashBet's proprietary platform in the UK for access to the growing online gambling market.
"With CashBet's proprietary platform and our unique gaming content, players will receive an unmatched mobile gambling experience. Keeping our players engaged is one of the key factors for ensuring our success in gaming," said Quentin Stott, CEO of Reflex Gaming Limited. The UK-based company recently launched the free-to-play version of its Fruit Machines game in the App Store and it has quickly become one of the most successful apps of its category in the UK.
"Expanding our network of differentiated gaming content is a key goal for the company. We'll continue to bring on leading development studios to achieve this," said Dr. Reaves.
CashBet's platform launches in the UK with world-class network and physical security. Partnered with some of the leading vendors in online gambling, CashBet's systems are robust, secure, compliant, and feature aggressive anti-fraud operations, to protect both players and the integrity of CashBet's partners.
The latest mobile gaming report from Juniper Research reveals there were approximately 63m unique users of mobile gambling services worldwide in 2013, and foresees 100m additional users accessing mobile gambling products by 2018. CashBet is focused on building the world's most trusted brand for mobile gaming while bridging the gap between social and mobile play and online gambling.