By
William
- 29 June 2023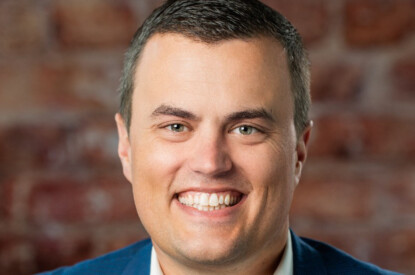 It's an exciting time for the Gaming industry, as explosive growth and regulatory changes are reshaping and expanding the industry as we know it. Technology is playing a key role in deriving new player insights, enhancing responsible gaming, and ensuring compliance across EMEA and the United States.
Dan Carpenter's Global Game Tech organisation at Amazon Web Services (AWS) is working with over 500 of the world's leading operators, providers, social gaming, sports, and media companies. At the IAGA Summit in Belfast earlier this month, Dan highlighted where he sees technology transforming the gaming landscape.
Data analytics, innovative hardware solutions, and machine learning are enabling highly personalised player experiences, better insights to detect fraud, and addressing evolving compliance needs across EMEA and the United States.
AWS solutions are also being used to automate identification of problematic play to reduce harm, and reduce carbon footprints. AWS is innovating with organisations of all sizes to leverage cloud technology to build the future of Gaming.
What is AWS's involvement in the gaming industry?
AWS is committed to providing secure and scalable cloud infrastructure to industry participants globally, while, also partnering alongside regulators and government entities to understand the technical applications in the space.
AWS works with industry organisations such as IAGA, to understand where technology can innovate to progress the industry forward and create value for the community. Working with educational institutions like the Black Fire Innovation Center at University of Nevada, Las Vegas (UNLV), we are developing programs to provide students access to new learning pathways for the next generation of industry influencers.
We have a global team that works with operators and regulators to address key industry issues, including responsible gaming and regulatory concerns. AWS has extensive experience in the gaming industry, with many of the world's leading operators, providers, social gaming, and sports and media companies trusting us to help them grow and expand.
This includes operators like William Hill, who migrated 80 per cent of their legacy systems to the cloud in under eight months, and modernised the backend infrastructure of terminals at over 1,400 locations; and Tipico who was able to set up their environment to service the U.S. market 5x faster by reusing code from their European operations.
What are the opportunities that exist right now – and what are the future opportunities for AWS in the gaming industry?
AWS is focused on educating industry participants new to cloud technology, and the benefits it provides relative to traditional hosting operations. Additionally, we are leaning in to employ transformational technologies like artificial intelligence and machine learning (AI/ML) to personalise experiences, and enhance responsible gaming solutions. We've recently enabled Databricks to develop a predictive algorithm for problematic play that auto-detects risky behaviour in real-time.
Databricks' solution uses machine learning to detect anomalies and helps keep bettors safe from harm. Moving forward, tremendous opportunities exist to help operators quickly expand globally and in the areas of advanced analytics focused on new customer acquisition, player patterns, real-time localisation of games, new advertising channels, and modernisation of legacy hardware platforms.
In addition, for operators that are also involved in media broadcasts, we are focused on content moderation, search and discoverability, logo recognition, and contextual advertising.
Does the development of AI represent the logical future of online gaming interactions or a threat for established businesses?
Amazon has invested heavily in the development and deployment of AI and machine learning (ML) for over two decades for both customer-facing services and internal operations. In gaming, there are many areas where AI can improve the customer experience. This includes providing deeper insights into player behaviours, analysing sports betting data, reducing toxicity, and improving customer interactions.
These insights can help operators more accurately and cost effectively focus on priorities such as enforcing responsible gaming through spotting problem-gambling customers early and acting on this information to help them.
In addition, this technology can enable the ability to audit efficiently for compliance guidelines. AI also has the potential to personalise the customer experience to create better betting and entertainment opportunities.
M&A activity in the gaming and sports betting sectors lead to ownership in the hands of large corporations. Is this the inevitable home of the best technology, or is there still room for start- ups to make an impact in the gaming space?
At AWS, we take great pride in supporting customers large and small. Cloud technology has long played a part in helping start-ups and small companies to scale. AWS enables start-ups to quickly launch without having to stand-up expensive IT infrastructure. We provide over 200 services that address a multitude of use cases, as well as in-house professional services and access to thousands of partners who can help customers move faster and provide industry expertise.
For example, in the United States, smaller companies are leveraging our AWS Local Zones offerings to expand in new states, while meeting the Federal Wire Act requirements. We're proud to enable start-ups globally with these capabilities; the AWS Cloud spans 99 availability zones within 31 geographic regions around the world. Also, we just announced plans for 15 more availability zones and five more AWS Regions in Canada, Israel, Malaysia, New Zealand, and Thailand.
What are AWS' key products, beyond what we know of cloud computing, that directly relate to the gaming sector?
AWS supports gaming operators by deploying and securely managing their infrastructure, while allowing them to reduce costs, minimise time to market, improve security, and comply with regulatory compliance and obligations. For example, AWS Outposts enabled FanDuel to reduce their time to market from 16 weeks to 20 days, compared to traditional on-premises solutions that were previously used.
Operators often inquire about application and user security. By deploying on AWS, operators can move fast and stay secure, inheriting leading privacy and data security standards, threat intelligence, and data protection. AWS has third- party validation for global requirements including ISO, PCI, SOC, and FedRAMP, among many others.
In many areas of gaming, we're enabling innovations that solve industry pain points. For example, our partners are building solutions for the detection and prevention of financial fraud and for compliance with regulations such as Know your Customer and the Wire Act in the United States. Additionally, Amazon Sagemaker, a fully managed machine learning service, can help data scientists and developers to quickly and easily build and train machine learning models to detect fraudulent transactions.
We have also seen Amazon Rekognition, Amazon Personalize, Amazon Pinpoint, Amazon DynamoDB and Amazon Kinesis applied to gaming use cases. Amazon Rekognition can provide highly accurate facial analysis, face comparison, and face search capabilities. You can detect, analyse, and compare faces for a wide variety of use cases, including user verification, cataloging, people counting, and public safety. Amazon Personalize has been used to create custom recommendation models for games, promotions, and bet slips.
Amazon Pinpoint can scale multi-channel and operational notifications and messages to reduce the number of services used for outbound communications to a single service. Amazon Pinpoint enables multi-operator exclusion programmes to prevent marketing to self-excluded players. And finally, Amazon DynamoDB and Amazon Kinesis can enable customers to stay continuously updated with near real-time lines and odds data feeds.